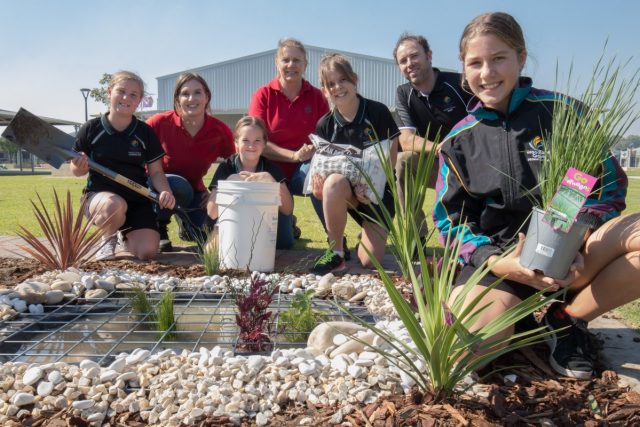 Children at a Byford primary school rolled up their sleeves and got to work last week, installing a new garden feature that will be enjoyed by many for years to come. 
Woodland Grove Primary teamed up with Bunnings Warehouse to install a garden and a frog pond in a bid to not only liven up the school surrounds but also assist with curricular activities. 
Associate principal Dahmen Higgs said the pond is a popular addition to the school, as it helps bring children back to nature. 
"It wasn't long ago that Byford was predominantly farming land and there was an abundant amount of wildlife present," he said. 
"Many of us have memories as kids playing in streams and puddles, collecting tadpoles and we want to ensure our children can continue to have such experiences in this fast paced world." 
Mr Higgs said the upper primary students researched and conducted projects last year looking at the variety of frog species native to the area and it was this research that led to the pursuit of designing and constructing a frog pond on site. 
"Students from our year six classes along with our science teacher, Shane Liackman, installed the pond on May 3," he said. 
"Bunnings donated all the materials including the pond, plants, rocks and mesh and they sent Vicky and Rachael to assist in the pond and garden installation."