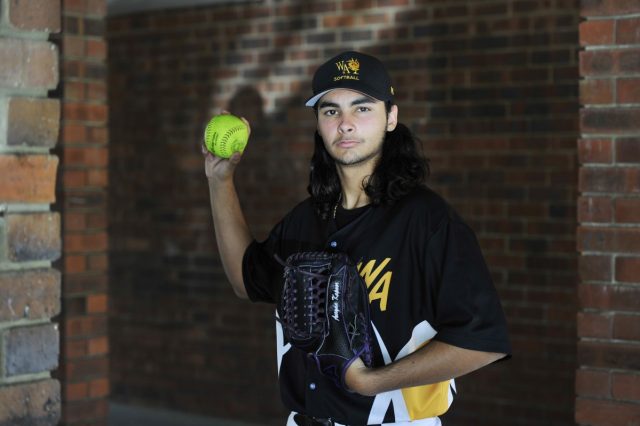 A local high school sports star will spend his school holidays abroad competing against the world's best in softball. 
Kelmscott Senior High student Aaryan Kapoor recently represented Western Australia in the 2019 Softball Australia competition but has recently received the call-up to represent the country in the under 17s squad New Zealand. 
Kapoor said he couldn't believe it when he received the call. 
"I just didn't think I was going to be selected as it's pretty hard to get into," he said. 
"I feel like the New Zealand tournament is going to be a very different experience compared to other tournaments I've played. 
"I feel like it's going to be a higher level of intensity and more competitive environment but we will see how it goes when it happens." 
Kapoor will fly out of Perth on April 15 with two others from Western Australia and join the rest of his teammates in New Zealand.
Kapoor's mother, Meg Chandler, said she was incredibly proud of his achievements, especially his recent display of sportsmanship at the state championships. 
"They were playing South Australia and Aaryan came up to bat and his team needed three runs to win," she said. 
"There were two runners on base when Aaryan hit a big hit over to centre field. The fielder ran to catch the ball but he tripped and injured himself quite badly. This player was down on the ground and did not get up. 
"Aaryan won the game for the team as he got a home run and they all ran onto the field celebrating. 
"Immediately after Aaryan ran across the home plate, I yelled at him, he looked at me and I pointed to centre field.
"Aaryan didn't hesitate, he dropped his helmet and ran out to this injured player and stayed there until the player was ushered off with the medic." 
Kapoor was acknowledged for his actions at the closing ceremony by Softball Australia.