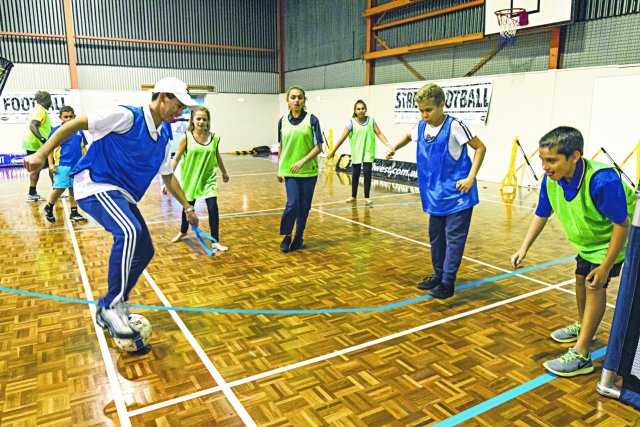 A freestyle kick around event attracted more than 20 youths to the Langford Community Centre last week for the launch of Gosnells Street Football.
The free event, which was run by Football West through the assistance of the Department of Local Government, Sport and Cultural Industries and WA Police, aimed to provide youth with an accessible, informal and relaxed after school activity that needs no registration.
Football West inclusive development officer Elmi Ali said the program engaged youth from communities that were often lacking in resources such as after school programs, youth engagement or adult mentors.
"There are millions of kids in Australia without structured, safe learning environments between the hours of 3pm and 7pm, which is a time frame that local and state government agencies describe as the most dangerous hours for children and youth in our state," he said.
Mr Ali said the program was played as a modified version of the traditional game.
Participants were children and youth between the ages of eight and 18 years.
The program will run every Monday between 4pm and 6pm until July 16.