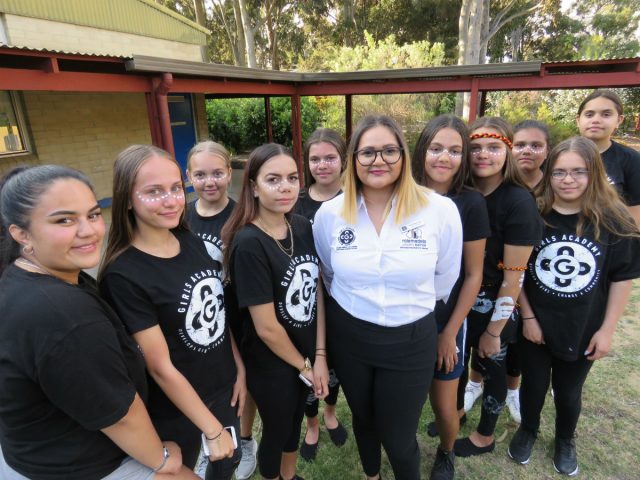 Aboriginal and Torres Strait Islander students from Cecil Andrews College in Seville Grove will be heading to Canberra this month for a national leadership summit.
In keeping with this year's Naidoc theme "Because Of Her, We Can" the Girls Academy will be holding a summit for Aboriginal and Torres Strait Islander girls from July 9 to 11.
Year 12 Cecil Andrews students Alarra Brown and Madeleine Smith said they were eager to attend.
Alarra said the academy had a good impact on the girls and the community.
"It helps us grow and become stronger individuals," she said.
"It has helped us develop and become more confident in ourselves and gives us amazing opportunities like this year 12 summit, which will be a great experience and opportunity to learn more about ourselves and the other girls.
"We will be able to learn about our culture and inspirational Aboriginal women and this event will help with our future career pathways and finding what we are interested in."
Madeleine said she was excited to take part in such a momentous event and to be travelling to Canberra to represent her community.
"We feel honoured to be able to participate in an event like this and to be able to represent our Girls Academy of Cecil Andrews College and make them proud," she said.
"What has inspired us to go on this amazing trip is that we will get to interact with other girls our age and will overall be a great learning experience."
More than 100 students from Western Australia, New South Wales, Queensland and the Northern Territory will gather in the nation's capital for the summit, which will celebrate the achievements of year 12 girls on the verge of graduation.
Visit girslacademy.com.au for more information.