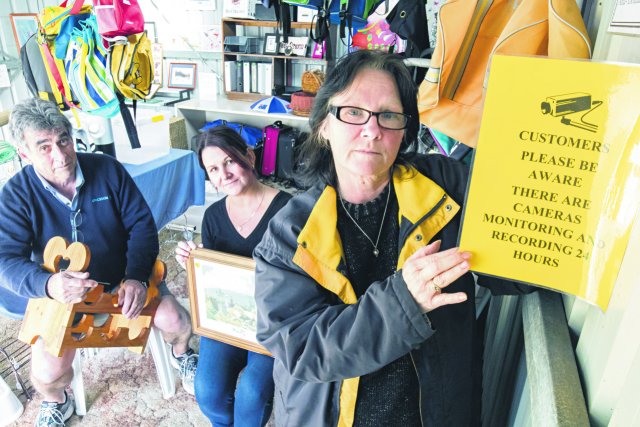 Volunteers said they were appalled by the behaviour of thieves who blatantly stole valuable donations from their op shop facility late last month.
About 7am on June 26 thieves approached the back of the Serpentine Jarrahdale RSL op shop building in a blue Ford XR8 utility vehicle before entering through the back gate.
They then proceeded to go through some donations picking out what they wanted before driving off.
According to volunteer Anita Chadwick, the thieves were there no longer than five minutes and left with about $50 to $60 worth of donations that would later have been sold in the store.
Ms Chadwick said she was disgusted by the incident that took place when it was just getting light while people were on their way to work.
"The goods were not given to us so they could pick them up for nothing, that's stealing," she said.
"It was like they just didn't care, like they were just going to take whatever they can."
Ms Chadwick said thieves had unfortunately targeted the op shop on South Western Highway before both by foot and by car, stealing goods from inside the store or taking donations that have been dumped at the door.
"People are still leaving their donations outside of opening hours which isn't helping," she said.
"Please don't do it, if you can wait until we are open that would be great."
Mundijong Police acting officer in charge Senior Sergeant Kelly Hanson said it was disappointing to see this type of behaviour, particularly against an organisation who supports the country's serving and ex-serving Australian Defence Force personnel.
"The funds which would have been received from the sale of the donated goods could have been dispersed by the RSL in a full range of services," she said.
"Instead, dishonest members of our community have benefited at the expense of others."
Anyone with information was asked to call Crime Stoppers on 1800 333 000.