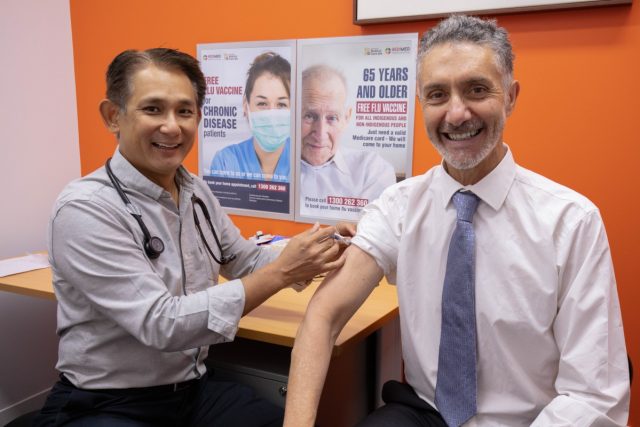 A local medical centre will provide more than 1000 free flu shots for some of the community's most vulnerable after a month-long campaign by Member for Armadale Tony Buti.
With the current pressure on the health system in the wake of the coronavirus (COVID-19) pandemic, Dr Buti said there had been significant concerns raised about preparations for the upcoming flu season.
After four weeks of lobbying, Dr Buti confirmed the 360 Health Centre in Armadale had agreed to assist with the vaccinations for those considered most vulnerable, including people over 65 and those struggling financially as a result of the virus.
A mobile service will also operate to visit seniors, those with underlying health conditions and people experiencing homelessness.
"We've managed to bring this service to Armadale, with the clinic to operate from the 360 Health Centre Armadale on four dates throughout the month of April," Dr Buti said.
"These free flu vaccinations are for those that are experiencing financial hardship as a result of the coronavirus pandemic, for Indigenous people and for those over the age of 65.
"The clinic already has an operational flow in place, so they can ensure all social distancing guidelines are being adhered to and minimise risk.
"Hopefully people will utilise this service, and I would encourage people to do so."
The clinic will operate on April 15 from 9am until 1pm, April 16 from 1pm until 5pm, April 22 from 1pm until 5pm and April 23 from 9am until 1pm.
For more information, or to book an appointment, contact 1300 262 360.