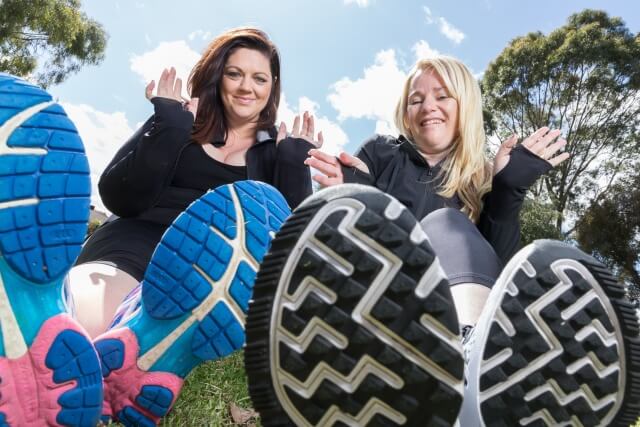 Tate Glover was just 18 months old when he died due to a rare mitochondrial disease and his mother Marika is doing everything she can to make sure other families do not suffer the same heartache.
Ms Glover, from Forrestdale, said Tate was a happy and healthy baby up until November 2, 2010 when he first had a seizure.
He was rushed to Armadale Kelmscott Hospital following a number of seizures, which left him with no head control, no muscle tone, unable to eat unassisted and struggling to open his eyes or say anything.
Three weeks and countless tests later he was diagnosed with Alpers, a type of mitochondrial disease, and on February 5, 2011 he died in his parents' arms.
Mitochondria are the power houses of the cell providing the body with over 90 per cent of the energy it needs to sustain life.
When the mitochondria are not working properly cells begin to die until eventually whole organ systems fail and the patient's life itself is compromised.
It can lead to loss of sight or hearing, stroke, seizures, heart problems, liver disease, diabetes, respiratory or digestive problems and the inability to walk or speak.
Ms Glover said Tate's disease left the family shocked.
"He was fine and healthy and then one night he just started having seizures that were really uncontrollable," she said.
"He never sat up again from those very first seizures, he never ate again, never spoke again.
"He basically just laid there very medicated, he was fed through the nasal gastric tube.
"Obviously there was shock and questions you ask like what's it mean and how long will he be sick?
"We didn't know anything at that point.
"I had to Google everything because I had never heard of it before."
Since Tate's death Ms Glover had decided to honour Tate's memory by raising awareness of the disease and money to find a cure.
She, her husband Jason and sister-in-law Kristina Glover from Canning Vale will be front and centre at the Australian Mitochondrial Disease Foundation's 35-kilometre Bloody Long Walk in South Perth on September 25.
AMDF chief executive Sean Murray said while many of the Bloody Long Walk's participants would be people who had been affected by the disease it was open to the wider community.
"The profits from registrations and donations help us support people affected by mito, fund vital research, education and advocacy initiatives," he said.
"Many people with the genetic mutations implicated in mito are symptomatic but undiagnosed or misdiagnosed, some are not yet symptomatic and others are unknowingly at risk of passing the disease on to their unborn children.
"One Australian child born each week will develop a severe or life-threatening form of mitochondrial disease.
"Half will die in childhood making mito the second most commonly diagnosed serious genetic disease after cystic fibrosis."
The walk starts at Sir James Mitchell Park and ends at Cottesloe Beach.
To donate or to register visit bloodylongwalk.com.au/perth and search search for Tate's Team.