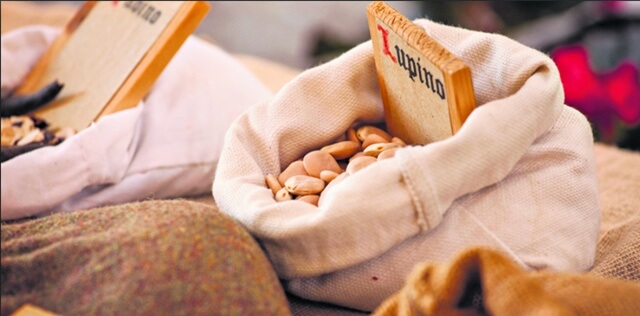 Public health authorities recently confirmed lupin as an emerging food allergen meaning it would be declared on food packaging in Australia and New Zealand.
Lupin or lupine was a legume belonging to the same plant family as the peanut.
It was generally safe for people to eat but some may have allergic reactions to it, which can be severe in worst case scenarios.
Lupin could be found in a variety of products including bread and pasta, sauces, drinks and meat products such as burgers and sausages.
Some gluten-free and soy-free products may contain lupin as well.
Curtin University School of Public Health senior lecturer Dr Ranil Coorey said allergic reactions to lupin were similar to allergic reactions to peanuts and people would have to approach the product in the same way.
Dr Coorey said using lupin in food was a relatively new phenomenon in Australia and had only been used for a few years.
"People are looking at putting lupin into things like bread. There are a couple of companies in WA who have."
He said products, which had traditionally been created with wheat, were sometimes being used with lupin instead.
As it had been declared an emerging food allergen it was now required to be included in the same fashion as warnings about products containing peanuts on food packaging in Australia.
Dr Coorey said concerns that people were becoming more susceptible to allergens in their food was only a theory and there were multiple potential reasons for a seeming increase in problem foods.
"That there is becoming more (allergic reactions) is a theory," he said.
"The reason why was because we are becoming more aware and looking at food and taking more care about it."
He said another theory was we were becoming too clean obsessed and that was having a negative affect on our immunity.
Dr Coorey said people should approach a lupin reaction as they would any other reaction and arm themselves with the knowledge to protect themselves.
"If you reckon you are allergic to something it's always good to take care," he said.
"Its presence in food is not as much as soya, although it is slowly increasing in being used in products."
Dr Coorey said lupin had been used in food in the Mediterranean region for potentially thousands of years but had only recently been brought into food manufacturing in Australia.