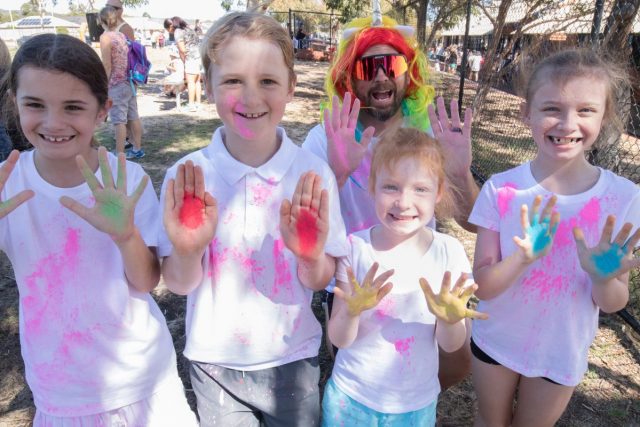 Clouds of coloured dust were thrown around the oval at Marri Grove Primary last week as the community came together to celebrate a successful fundraiser. 
Students, staff and Member for Darling Range Alyssa Hayden took part in the colour run event, which was a first for the Byford school. 
Principal Rachel Dowling said the event raised about $15,000 which would be used to upgrade the school's playgrounds and equipment to provide students with opportunities to engage in physical, creative and imaginative play. 
"The colour run was a fabulous way to bring all members of our school community together for a common purpose," she said.
"The students had the best time and thoroughly enjoyed getting colourful and wet." 
Mrs Dowling said while the event was a lot of work for the school's P&C it was well worth it and she hoped to make it bigger and better next time. 
"It was a sensational event and the P&C and parent volunteers really made it an awesome experience for the kids," she said.