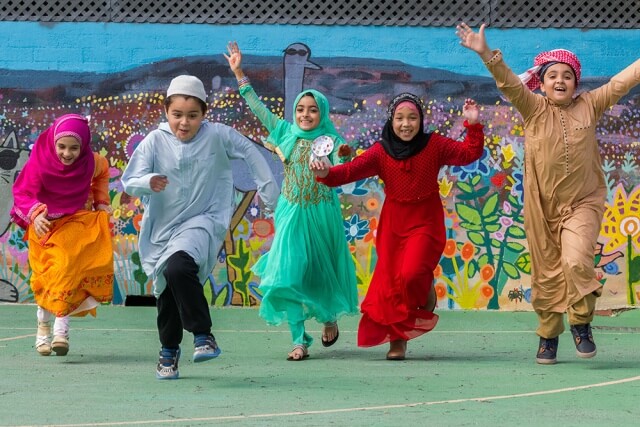 The recent arson attack at the Thornlie Islamic College has not dampened spirits at the school, which celebrated Eid al-Fitr last week with the help of the wider community.
Eid al-Fitr marks the end of the holy month of Ramadan, when Muslims fast between sunrise and sunset.
Thornlie Islamic College executive principal Abdullah Khan said the school invited community members and local politicians to this year's Eid celebration in a show of unity following the attack on June 28.
A car was torched while worshippers attended evening prayer in the mosque, which is at the back of the school.
"Ramadan is not just about not eating and drinking, it's also about trying to be a better person and it highlights the need to avoid lying, backbiting and harming anyone – it's a moral cleansing," he said.
"Afterwards there is a celebration for everyone to acknowledge and appreciate what they have been through while bringing the community together and uniting family and friends.
"It's more important than ever before to do this and it's not just about bringing Muslim people together, it's about bringing the whole nation together."
Mr Khan said the school community was particularly grateful for the support it had received following the car bombing including from politicians on all sides and levels of government and from other religious organisations representing both Christians and Jewish people.
"In particular we received a lot of support from the neighbourhood and many residents came to reassure us that we were together and we are one," he said.
"It showed us that it's just a small minority of people who would (commit this crime) and we will fight against them together."