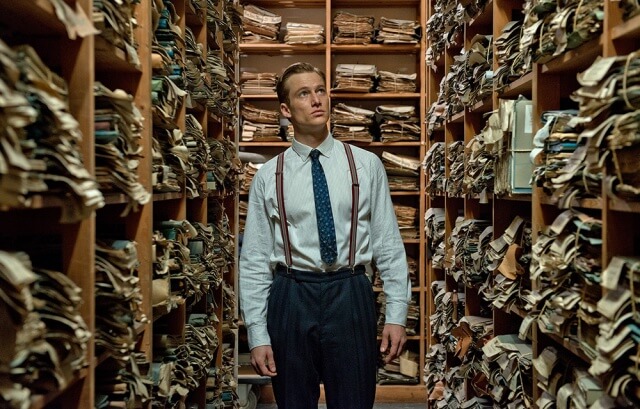 Examiner Newspapers and Madman Entertainment have teamed up to give away three copies each of Labyrinth of Lies or Backtrack, out now on DVD. To enter just like Examiner Newspapers on facebook, or ask a friend to, then send your details to competition@examinernewspapers.com.au to be in the running.
Labyrinth of Lies
Labyrinth of Lies is the true story of the pursuit for justice for the victims of Auschwitz.
It is based on the true events of the investigation that led to the Frankfurt Auschwitz trials.
In Germany in 1958 nobody wants to look back to the time of the Nazi regime but young prosecuting attorney Johann Radmann (Alexander Fehling) comes across documents implicating members of the SS who served in Auschwitz.
Against the will of his superiors, he begins to examine the case of Charles Schulz and lands in a web of repression and denial.
Directed by Giulio Ricciarelli, this German film has won many awards.
Release: August 3
Format: DVD
Rated: M
Backtrack
Nothing haunts like the past.
Starring Academy Award winner Adrien Brody as psychologist Peter Bower, Backtrack will leave you on the edge of your seat.
Peter's life is thrown into turmoil when he discovers his patients are actually ghosts.
Risking his own sanity, Peter delves into his past to uncover a terrifying secret, which only he can put right.
Backtrack is a spine-chilling psychological thriller from acclaimed Australian writer-director Michael Petroni.
This Australian production, which also stars Golden Globe nominee Sam Neill, oozes mystery and intrigue.
Release: August 3
Format: Blue-ray and DVD
Rated: M