Not only fireworks but actual fire performances will keep you warm at this year's Make Smoke History Canning Show from November 1-2.
After last year's successful ZAP circus performance, the Canning Show is bringing the award winning performers into a bigger capacity for the two-day event.
The fully Western Australian owned and run business was formed by founders Tarrabelle Murphy and husband Rusty Hammond.
The couple have been performing for more than 15 years and have been running ZAP circus for the past 10 years.
Having performed in over 30 countries, across five continents, Ms Murphy said they are looking forward to performing once again in the Canning show.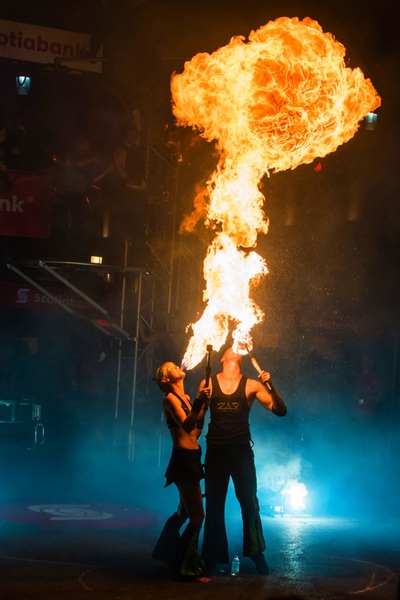 "We had a sensational time performing at last year's Canning Show and can't wait to share our shows with everyone again this year," she said.
"We will be hosting all ages workshops in a very informal setting, so people can stop by and try their hand at something new.
"We will be facilitating for the whole time, but leaving people to their own devices to have go at juggling, hula hooping, diabolo, rola bola and all manner of fun circus stunts."
On the Friday and Saturday ZAP circus will be performing the internationally renowned Circus Fire Spectacular! show, and Ms Murphy said it is simply unforgettable.
"The spectacles of fire,spx, acrobatics and cheeky comedy delivered in a refreshingly unique style will have everyone engaged and give everyone a memorable evening," she said.
"A fact that most people don't realise is that our flame effects are 100 per cent real fire, there's no tricks or magic, it is just many years of practice, rehearsal and a solid understanding of physics."
To keep up with their upcoming events follow ZAP circus on social media
The Canning Show will be held at the Cannington Exhibition Centre and Showgrounds. Visit the Make Smoke History Canning Show website for more information.