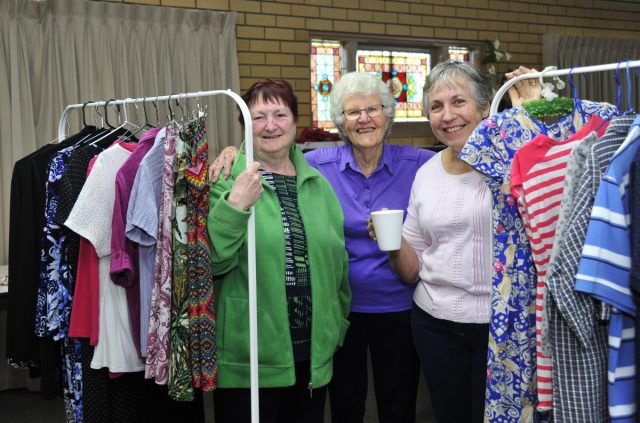 Residents are being encouraged to look deep into their wardrobes and seek out any clothing they may wish to swap with others for something new. 
The Armadale-Kelmscott Uniting Church will be hosting a smarty pants swap shop next week which will give the public an opportunity to bring items of clothing they no longer want and swap them for something else. 
Church member Sue Whitworth said the remaining clothes at the end of the event will be donated to Good Samaritan Industries. 
"We are keen to help members of the community who may be struggling with loneliness, isolation or financial strain," she said.
"Recycling has become important for the planet as well so this event offers social contact via morning tea and a way of saving money by upgrading their wardrobe by simply swapping what they no longer wear.
"We expect that people may bring a number of items but only wish to take one or two home." 
All donations must be freshly washed, ironed and on hangers.The swap shop will take place at Armadale-Kelmscott Uniting Church on the corner of Anton Street and Avonlee Road in Armadale on August 7 from 9am to 11am. 
For more information call Sue on 0409 903 032.