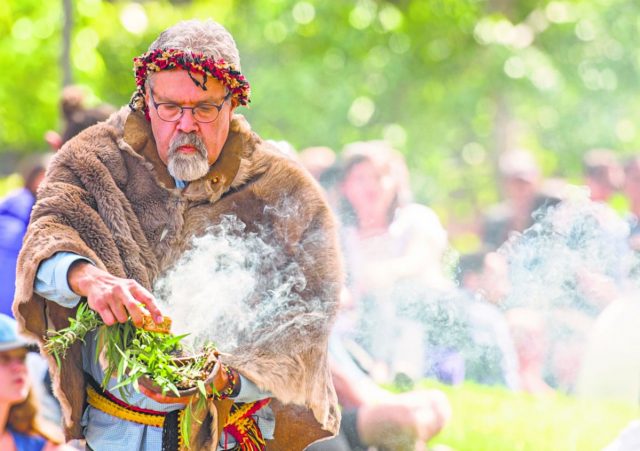 Curtin Elder-in-Residence Professor Simon Forrest has been named the NAIDOC Male Elder of the Year 2018.
Professor Forrest was recognised for his dedication and commitment to making a difference through the education of Aboriginal and non-Aboriginal people across Western Australia over many years.
Professor Forrest said he felt honoured.
"I am truly humbled to have been recognised in this way and would like to thank all those, including my Elders past and present, who have supported me throughout this journey," he said.
"It is a privilege for me to be able to work with Aboriginal and non-Aboriginal people to strive to make a difference through education every day."
In December 2017, Professor Forrest became the first Indigenous Professor promoted at Curtin University.
He has represented WA nationally and internationally in education for more than 35 years.
More recently, Professor Forrest attended the World Indigenous Peoples Conference on Education (WIPCE) in Toronto, Canada where he provided a Welcome speech as the representative of the First Indigenous People of Australia during the Conference Opening Ceremonies.
The NAIDOC Perth Male Elder of the Year Award recognises Elders who are positive role models and have made a contribution to their community over a number of years.
Curtin University's Centre for Aboriginal Studies PhD candidate Robyn Williams was also recognised at the awards with the Education Achievement of the Year Award.
Curtin alumnus Peter Farmer was also named Artist of the Year.
NAIDOC Week, which runs until July 15, celebrates the history, culture and achievements of Aboriginal and Torres Strait Islander peoples.