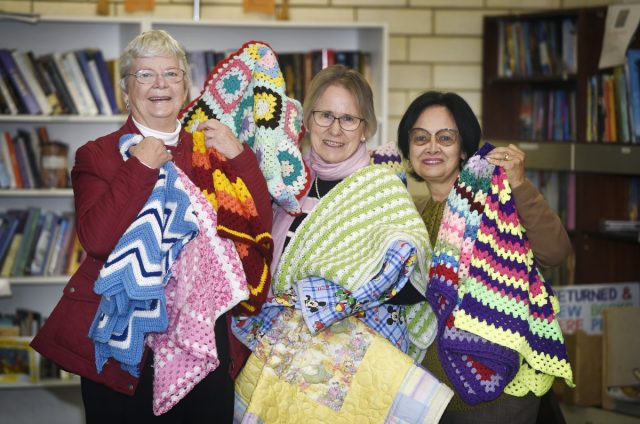 A group of artsy ladies over sixty gave some warming and personalised presents to those
struggling during the winter period.
As part of the Lynwood Anglican Church's craft group annual program, a group of
twelve ladies decided to make rugs for children in wheelchairs, crochet rugs for an aged care centre and made beanies for homeless people.
One of the organisers of the group, Diane McCallum said that it was especially enjoyable to be able to get together after a few rather socially
bleak months.
"It is always a nice feeling to be able to help someone," she said.
"Especially at this time it is a rewarding feeling to share or give what we have been
given.
"We gave over sixty beanies to The Haven in Victoria Park for the homeless and those in
need.
"The crochet knee rugs will go to one of the Nursing Homes near us when we are
allowed to visit.
"The children's knee rugs will go to a group in Perth who make wheelchairs for
children overseas in war torn countries.
"With the wheelchairs they like to give a knee rug and cuddly toy.
"Thank you to all those who donated."
Ms McCallum said Joan Sutherland from The Haven was very grateful for the
beanies and would give them to people in need that come for breakfast and lunch.
The group of ladies and some men meet regularly on Thursday from 9.30am to
12pm during school terms to do crafts and have a chat over a cuppa.
New people are welcome to attend these sessions.