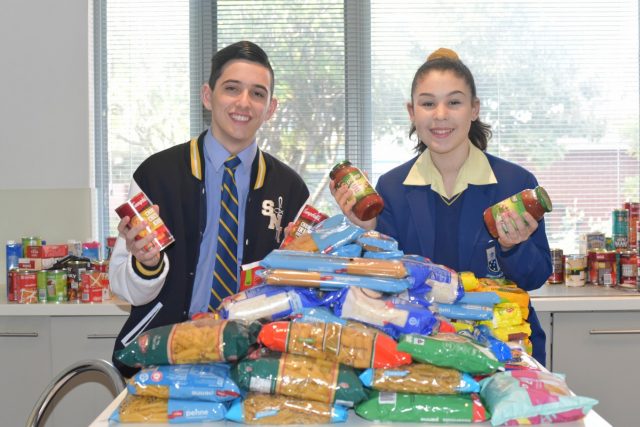 Students from St Norbert College have collected a massive amount of donations of non-perishable food items, bedding and clothing for this year's annual Vinnies Winter Appeal and Shopfront.
As part of a long-standing tradition, year 12 students collect food donations for people doing it tough, especially during winter.
This year's target is to collect 1500 items and with only one day left to go, the students managed to collect 1395 items.
Year 12 student Ariannah Tilli said small contributions could make a huge difference for those less fortunate.
"It is for them to know they are cared for and that people are thinking about them," she said.
Student Ministry co-ordinator Ms Margaret Kyd said she was grateful with the college community who generously donated to the annual winter appeal.
"It is wonderful to see our community living out our motto of being 'prepared for all good works',"she said.
"As Mother Teresa used to say: 'We can all do small things, but with great love,' which is what we have done over the last month."