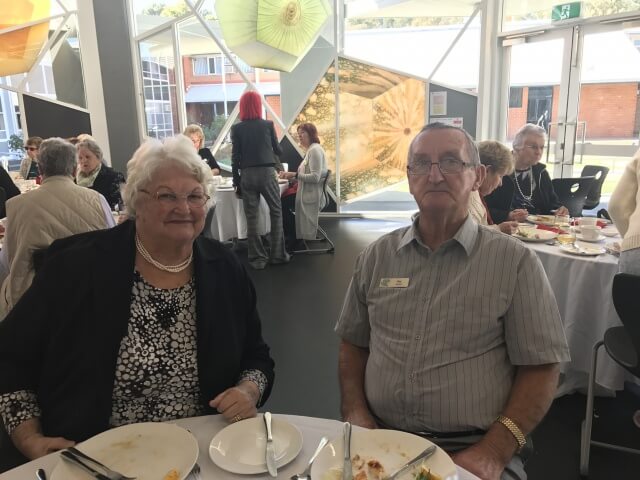 Students from Armadale Senior High School entertained residents from Dale Cottages aged care services this week with a lunch at the school's new cooking facilities.
The students cooked up a starter of freshly baked cheese damper followed by fish and autumn salad and a sticky date pudding desert.
The guests were also entertained by some of the school's music students.
Among the guests were former students Carol and Ray Thompson.
Mr and Mrs Thompson were childhood sweethearts at Armadale Senior High and attended the school when it first opened in 1956.
The food was described as beautiful and unbelievable by attendees and Dale Cottages staff member Stacey Dowding said the food and service were outstanding and the school band was great.
The school said functions such as these gave students a chance to experience real life situations and taught the benefits of supporting and giving back to the community.
Armadale Senior High School vocational education and training coordinator Rebecca Ford said it was a great experience for the students.
"It was wonderful to see the coming together of older and younger generations," she said.