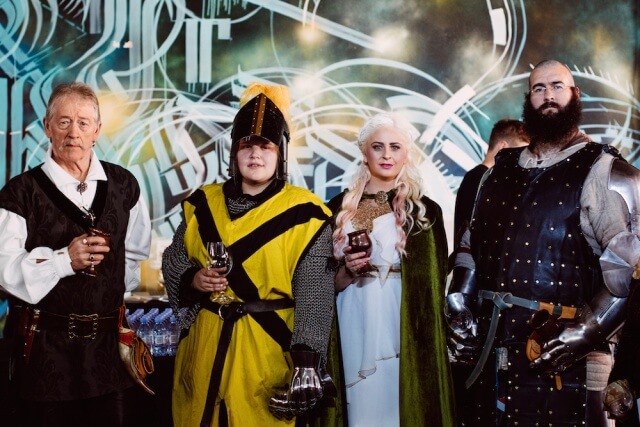 Wine is coming and Millbrook Winery in Jarrahdale is excited to be part of the Game of Rhones.
Held at the B Shed in Fremantle on June 3, the Game of Rhones aims to combine the highly popular Game of Thrones series with wine tasting.
Millbrook Winery is taking part in the event and it will be an opportunity for them to showcase their fine wine.
Situated in the Perth Hills wine region the winery shares a similar topography and climate to the Rhone Valley in France.
WA marketing and sales manager Rob Crawford said having known about Game of Rhones it was a logical choice for Millbrook Winery to get involved.
"It is a wine event themed specifically around varieties hailing from Rhone," he said.
"As a bonus, with two 30 something year old wine nerds in the winery team, we're sending them along to dress up like characters from the books and TV show Game of Thrones, while talking about wine."
Mr Crawford said attendees came in two types to the Game of Rhones event.
"You have your super interested wine buffs or the early ravens who pay a premium to come in before the hordes for a more personalised tasting experience," he said.
"You also have the general public who are able to enjoy a bustling and immersive wine event with a theme that elicits a fantastic sense of fun to accompany the wines."
Mr Crawford said it was great the Millbrook Winery is being used as the marketing material for the Game of Rhones event and hopes it will help them win the People's Choice 2017 award.
"With some new release and museum wines to show at the event, more winery staff dressed in medieval gear and a love of wine, the day promises to be fun filled and a great enjoyment to all," he said.
The tickets are priced at $65 and the Royal Pass ticket priced at $105 offers exclusive early entry from 12pm onwards for unfettered access to tastings, a food voucher, one on one time with a sommelier and a glass of wine at the Rhone Bar.
Guests have been encouraged to dress in Game of Thrones inspired costumes but this is not mandatory.
For more information and to book tickets visit eventbrite.com.au