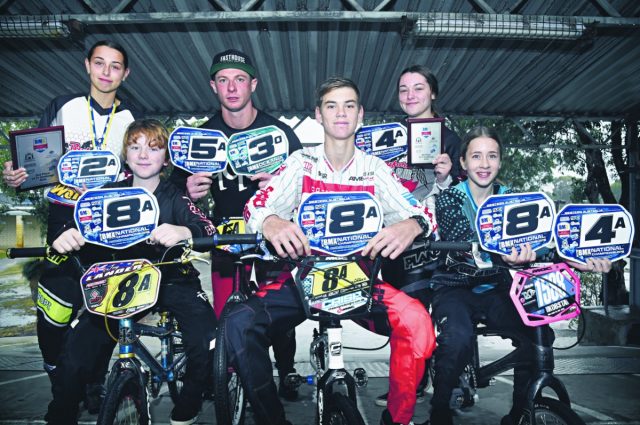 More than 30 riders competed in the BMX Australia Nationals Championships last month showing off their skills on the track on behalf of Byford BMX Club.
Riders descended on Bunbury to compete in the five-day race meet, which saw seven riders take out the top honours.
Twelve-year-old Jay Lander was the club's youngest winner with fellow club under 18s members Alicia Jokic, Tehlia Jokic and Kobe Barnes also taking home an Australian plate award.
Thirteen-year-old rider Shayla Winwood stunned audiences in two performances taking out top eight positions in both her events.
Thirty-three-year-old Jeffrey Bell was successful in the men's 30 to 34 category while Tony Hancox, one of the club's oldest competitors, took home a top eight placing in the 50+ cruiser category.
Byford BMX Club chairman Daryl Dawes said he was ecstatic with how the riders performed during their time in the spotlight.
"All our riders performed really well and I am super proud of everyone's efforts, sportsmanship and camaraderie," he said.
Mr Dawes said it was great that the state was able to host a national championships competition and he looked forward to the next one to be held in 2021.
"We have members participating in the BMX WA State Series on May 20 at the Cockburn BMX track," he said.
"Our club has also been allocated a second State Series round which will see almost 500 riders heading our way later in the year."