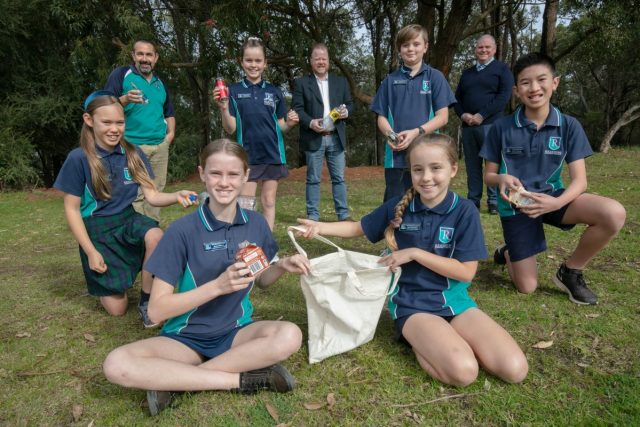 Roleystone Community College will soon become a hive of recycling activity under the state government's Container Deposit Scheme thanks to a $2000 grant to kick-start operations. 
The college's P&C was one of more than 130 organisation across the state to receive a share of the government's $200,000 grant, which will enable the purchase of lockable donation cages where students and parents can deposit recyclable containers. 
P&C president Scott Mosey said the grant was a huge win for the association, with the money generated from the deposit of the containers to be reinvested back into the school. 
"We were really excited to find out that we'd successfully secured the grant," he said. 
"We were already eager to participate in the scheme, but the grant helped to make that a reality for us. 
"In recent years, we've funded kiss'n'drop shelters for the kids, we've done a shelter at the netball courts, we've done chaplaincy and iPads in the classroom as well as a $65,000 nature playground. 
"That's a really big positive for us."
Member for the East Metropolitan Region Matthew Swinbourn congratulated the college's P&C on its efforts to establish itself as a donation point and fundraise for the school community. 
"The P&C does a fantastic job for the students at Roleystone, and the money generated from container donation will support the P&C's vital work in supporting the school," he said. 
The Container Deposit Scheme is expected to commence from October 1 and will allow the public to receive a 10 cent refund