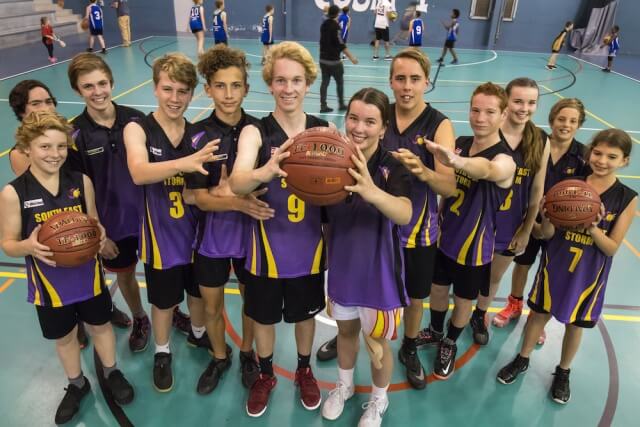 The South East Storm Basketball Club in Byford is offering a coaching clinic at the Serpentine Jarrahdale Community Recreation Centre to coincide with the upcoming school holidays.
Held on July 6, the clinic will be an introduction to basketball and aims to teach children in the shire basketball skills.
In addition to the techniques, which will be taught the club is also hoping the clinic will promote new friendships between participants.
Club founder Jodie Withnell said the South East Storm started in 2014 to provide opportunities to people in the south east corridor of Perth to play basketball.
"I gave up my state basketball league coaching career to provide opportunities for juniors," she said.
"The club currently offers a junior basketball competition which caters for U10's, U12's, U14's and U17's."
Ms Withnell has represented WA in basketball and played the sport in college in America.
She said the South East Storm had provided opportunities for its members to participate at a number of carnivals including The Redbacks Classic and The BWA Junior Club Championships, both competitions are held in Perth.
"The club sent two representative boys teams to The Eltham Dandenong Basketball Tournament held in Melbourne where both teams came home with gold medals," she said.
"We are currently fundraising for two teams of boys aged 13 to 15 to compete in the same tournament next year."
Ms Withnell said the club had so far raised $1055.
"We need to raise $19,472 by January next year," she said.
"The club is selling entertainment books online, Cadbury chocolates, and we're having a sausage sizzle at Bunning's on July 1."
The coaching clinic starts at 9am for six to 12 year olds and costs $15 and starts at 11am for 13 to 16 year olds and costs $25.
For more information or to support the club call 0425 871 965 or visit southeaststorm.com.au.