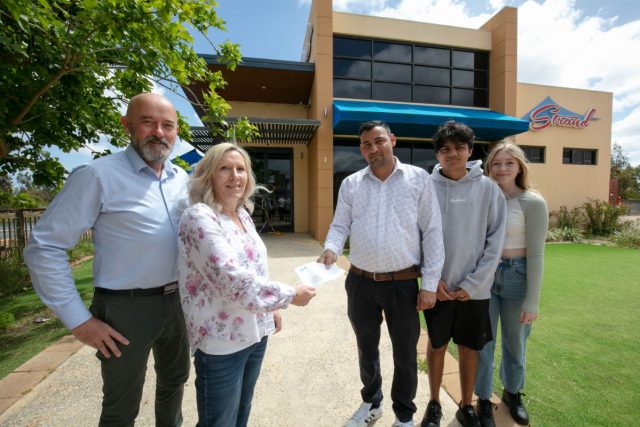 Local mother Charley Taylor has raised more than $1000 so far for the owner of the Strand Lakeside Café in Byford, which was subject to an arson attack earlier this year causing the business to shutdown until further notice.
Sam Sing brought the café just weeks before the incident took place and Ms Taylor wanted to help give him financial relief whilst he's out of business.
Ms Taylor began a GoFundMe page to raise the funds, asking the community for help in the hopes that she could help Mr Sing, even if it was just in a small way.
"Even if it pays the mortgage for a couple of weeks, just to take that added pressure off," she said.
"As far as I know Sam doesn't have much work at the moment, he's just been taking what he can get.
"I was hoping we could join together as a community, show him our support, and donate anything we can to help."
Ms Taylor began making dog cakes as well to help with the fundraising, selling them to members of the community and donating the proceeds to the GoFundMe.
"I'm going to experiment with dog ice cream as well, but I mostly do cakes and biscuits."
On Monday, November 1, Ms Taylor presented a $1000 cheque to Mr Sing with her daughter Ashia Baggs and a worker at the café Neel Benny, along with Member for Darling Range Hugh Jones who was a great supporter of the cause.
Mr Sing said he was grateful to the community.
The investigation is still ongoing, with CCTV footage not showing a clear image of the perpetrator.
Despite presenting Mr Sing with the cheque, Ms Taylor said she is going to continue fundraising for the owner until the store reopens.
At the moment it is unclear when that will be but Mr Sing holds hope.