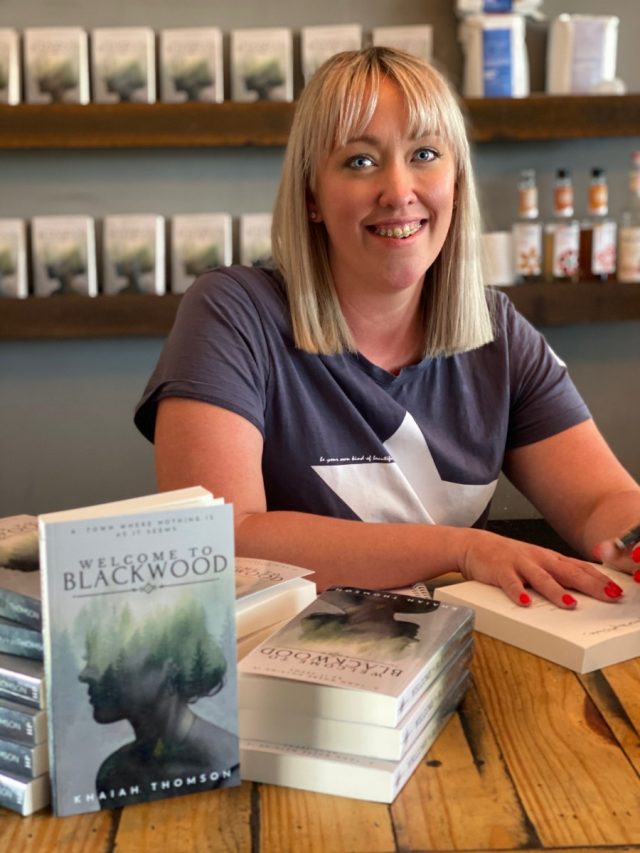 Author and mum Khaiah Thomson is preparing for the release of her second book titled 'Leaving Blackwood'.
The Kelmscott local has spent her free time writing her second book in cafes and in her home, whilst also being a mum and support worker.
The first book in the trilogy details the story of Freya as she explores her new home and finds more about herself and her family than she could have imagined.
Mrs Thomson said 'Leaving Blackwood' explores more of Freya's ability in a way that is different than readers may expect.
"With the first book it was all very new to me, new story and new characters so I found it quite straightforward to write," she said.
"With the second book it was a bit harder because I'd already developed a story that I was continuing on from the first book, I did have to plan a bit more to make sure everything tied together.
"The themes of the second book grew a bit more complex, so I had to think that out a bit more."
According to Mrs Thomson, writing the second novel was harder but she believes it paid off because she is receiving positive feedback.
"The goal with the first book was about getting published and with the second it was more about pushing my own writing ability to do things that are a bit harder," she said.
"To begin with I was a bit more genuine with my writing, so I had my own style and some of that I did edit out in the first book, and in the second I sort of went with that style.
"The second book is a bit darker and I found that humour important to balance the book."
"Where it got harder for me to write was things like fight scenes, and exploring Freya's ability a bit more and being able to describe them, that kind of use of language was a challenge for me."
The imagery within Mrs Thomson's books draws from the Western Australian Landscape, with the town of Blackwood based around the Margaret River Region.
Mrs Thomson is launching her latest book at Hidden Café in Kelmscott, on December 11, a place where she sat to write some of both books.