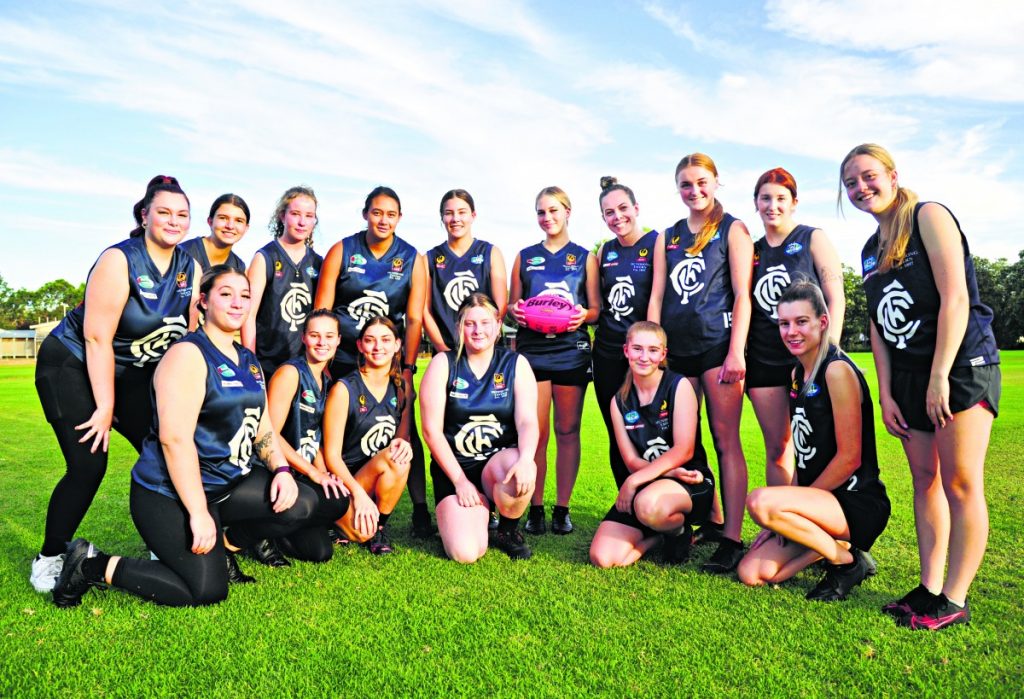 Mundijong Centrals FC has formed its first senior women's football team and is looking forward to stepping onto the field to compete in the Peel Football and Netball League (PFNL) in April.

Following on the heels of a PFNL announcement in 2018 of a women's season, Centrals FC have been working towards creating a pathway for their junior women to compete as seniors.

Team Manager Linda Bramley said she is excited for the season ahead.
"This is an exciting time for both our senior club and the community, and we can now confirm that we will be taking part in the PFNL's women's league 2022 season," said Linda.

"Our first game of the season will be on Saturday, April 2 in Mundijong," she said.

Coach Dave Sujecki said it's all about having fun and a great attitude.

"So far it has been a wonderful journey with a great group. We have a wide variety of experience, from those that have played for years to those that had never picked up a football," he said.

"It is extremely exciting that in the Clubs 114th year, this will be the first year that Centrals will have a senior female side represented," he said.

New recruit for the senior women's team, Jessica Roberts, has played footy for 12 years and is excited to work in such a friendly and family-oriented club.

"Woman's football has grown so much over the years and it's great to be a part of the inaugural women's team at Mundijong Centrals," said Jessica.

"Seeing junior girls who have played at the football club since they were eight now joining the senior team is great to see," she said.

"We love having new players down at the club so if you are interested in playing, please get in contact with the club. No experience or fitness required," she said.