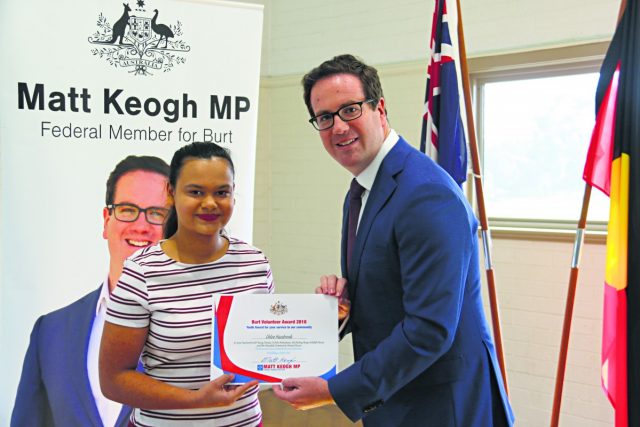 They're the lifeblood of every strong community and one local Member of Parliament is calling for them to be recognised. 
For the last three years, Member for Burt Matt Keogh has hosted the Volunteer Awards – designed to acknowledge the invaluable work of the hard working volunteers across the electorate. 
Historically, the awards have recognised service across four categories, including community service, disability services, youth and sporting. 
However, a COVID-19 local hero category has been added this year to recognise volunteers that went above and beyond during the global health crisis. 
Mr Keogh said the Burt electorate would be at a loss without its dedicated volunteers, who are the lifeblood of the community, and encouraged the community to nominate. 
"Volunteers do what they do for the love of it, not for recognition or accolades," he said.
"In Burt, and indeed across the country, we would be at a loss without our dedicated community services that work so hard to make our community a better place. 
"I began these awards as a way of thanking those who help make our community a better place and to encourage others to do the same.
"This year has been exceptionally hard for community groups across the nation as they haven't been able to undertake their usual activities. 
"That being said, so many people have been unbelievably selfless through the COVID-19 pandemic, many putting their own health and well-being aside to ensure the most vulnerable in our community are well cared for. 
"I felt it appropriate they receive special acknowledgement this year."
The award ceremony is expected to be held in September, with nominations closing on August 14. 
To nominate, visit mattkeogh. com/2020-volunteer-awards