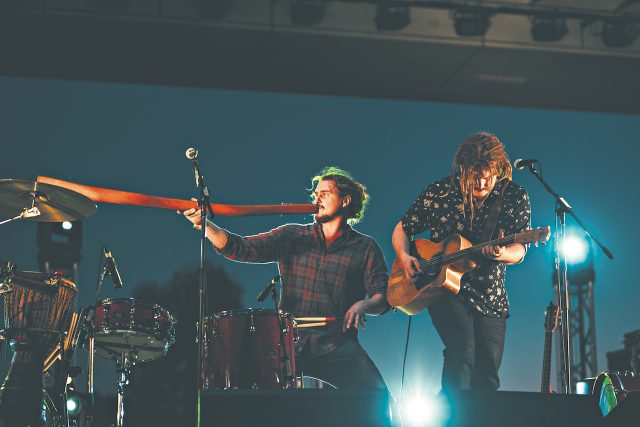 A crowd of more than 500 descended upon the City of Canning amphitheatre for the first of three showcase events last weekend.
On March 3, Perth residents from Canning and further afar visited Cannington's Civic Centre Park for the first amphitheatre event of the month, which will culminate in a performance by Australian alternative-rock, singer-songwriter Dan Sultan.
Live at the Amphitheatre will run on Saturdays until March 17, and last weekend starred artists The Hunting Birds, Andrew Winton Electric Co Trio and The Pierce Brothers.
The whole-family event included a pop-up bar and food trucks, with kid's activities including a bouncy castle and mini golf.
City of Canning events coordinator Kelsie Koontz said the first night had received great feedback.
"Attendees said they loved it, and that it was about time we used the amphitheatre," she said.
"We had locals as well as people coming from north of the river.
"It's a great area and we hope to use the space more often."
The upcoming March 10 event will host Beatles cover band Beatlemania, Chris and Courtney Murphy in Murphy's Lore and soul group The Milford Street Shakers and will not require tickets.
Although the final event with Dan Sultan on March 17 is free, tickets will still be required and are available online at canning.wa.gov.au.