The online activity of Gosnells mayor Glenn Dewhurst has been criticised after he shared content from an anti-Islamic group to his personal Facebook account.
On February 28 Mr Dewhurst shared a post from the Facebook group Anti Islam – Australia accusing Cadbury of removing the word Easter from its products.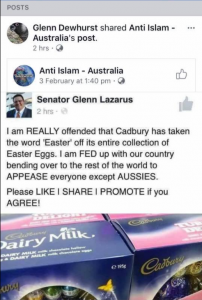 Former senator Glenn Lazarus originally posted the content in 2016.
Mr Dewhurst defended his action, saying he did not support the agenda of the Facebook page, or Mr Lazarus, but was instead doing research for an article on bullying, mental health, youth suicide and social media.
"I post a number of topics on my Facebook page to engage thinking and debate," he said.
"I made no comment on this post apart from thanking people who responded.
"When I make no comment in a post it means I don't agree with it."
Mr Dewhurst said the article was one of two he was writing on social issues.
"To help me write these articles, which is a work in progress, I need to throw out thought provoking issues on a number of subjects," he said.
By March 1 the post had been deleted because, Mr Dewhurst said, he had gathered what he needed for his article.
However, Gosnells-based disabled employment agency SMP Life Skills 2 Work chief executive Suresh Rajan said Mr Dewhurst's actions were inappropriate, regardless of his motive.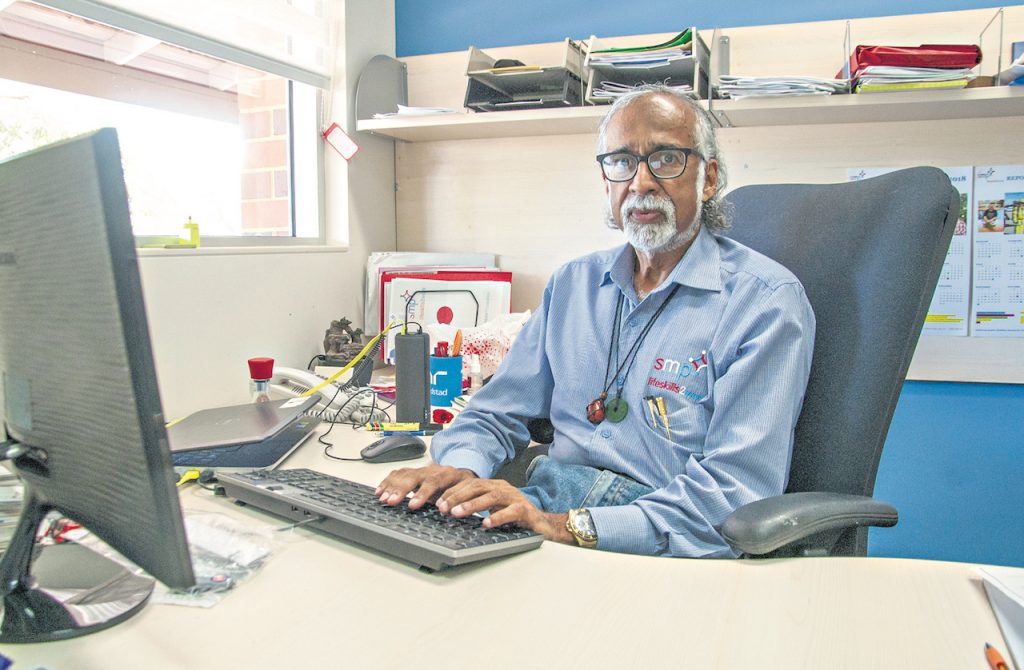 Mr Rajan said he worked to tackle racism in the community and did not believe Mr Dewhurst's explanation.
"I think it's a complete fabrication," he said.
"If I was going to write an article I'd be putting some comments, asking questions.
"I would not, if I were the mayor, be taking an anti-Islamic group message and putting it onto my Facebook with no comments whatsoever."
Earlier this year Cadbury rejected claims it had removed the word Easter from its chocolates, saying the word still featured on many of its products.
Allegedly on some packaging the word was smaller than in the past, or placed on a discreet area, to stop the product being sold at cost after Easter.
About eight per cent of the Gosnells population identifies as Muslim, which is much higher than the average for Perth, and Mr Rajan said he was fed up with the faux Easter labelling issue being brought up every year.
"Every year we go through the process of having to tell people that this is not true," he said.
"We do it at this time of year and we do it at Christmas.
"I've spoken at length with people in the Muslim community and they don't have an issue with it (Easter)."
The City of Gosnells was contacted about their social media policy for elected members and staff but did not respond before deadline.