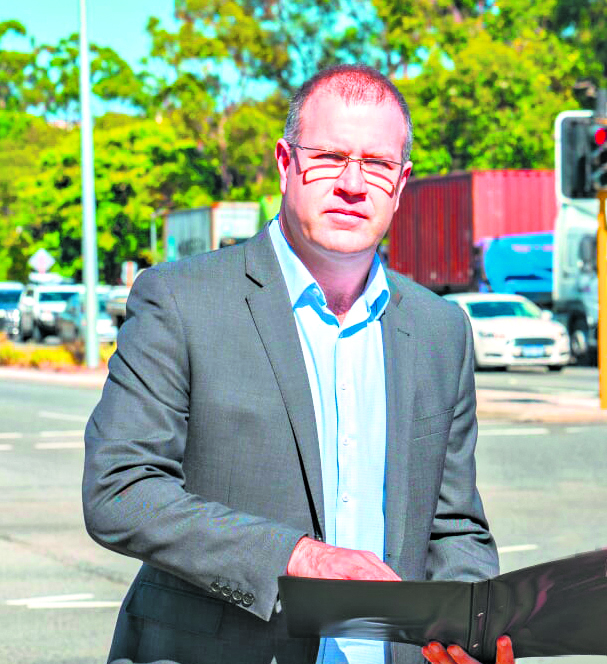 The fight for Roe 8 and 9 isn't over just yet. Federal liberal Ben Morton says he will continue to seek support from candidates across his wider federal electorate to pledge for Roe 8 and Roe 9.
Mr Morton has already contacted four candidates and wants candidates in next month's local government elections to sign the pledge.
"The construction of Roe 8 and 9 is a critical issue locally and one that Melville council has championed," he said.
"I have been consistently passionate about accessing the $1.2 billion in federal funding to build Roe 8 and 9.
"If that supports change, or, if as a result of the election Melville council drops it support for Roe 8 and 9 then that's a real set back."
Mr Morton said all candidates in Melville, Canning and Cockburn have the opportunity to sign the pledge.
The documents if signed by local governments, declare their support for the construction of the Roe highway extension.
The City of Canning mayor Paul Ng said the council has not considered the Roe 8 and Roe 9 in any formal capacity as yet.
"The city continues to support projects which improve transport efficiency and safety in a balanced manner when measured against other factors such as environmental, financial and social impact," he said.
WA local government minister David Templeman said he is concerned by Mr Morton's pledge and called it intimating.
"It's worrying to see a federal MP trying to intimidate local government candidates," he said.
"As I am aware it is unprecedented for someone to send out a pre-drafted and politicised pledge to be signed by candidates."
Mr Morton said voters deserve to know what position local candidates have on building Roe 8 and Roe 9 and doesn't agree with Mr Templeman's comments.
"This is not politicising the local government election, it's just giving electors information on what candidates' positions are on a critical issue," he said.
"What on earth is wrong with people knowing where candidates stand on this issue, what have some candidates got to hide?.
"To suggest that the local government who is responsible for local roads should have no influence on this matter that is critical to our community is laughable."