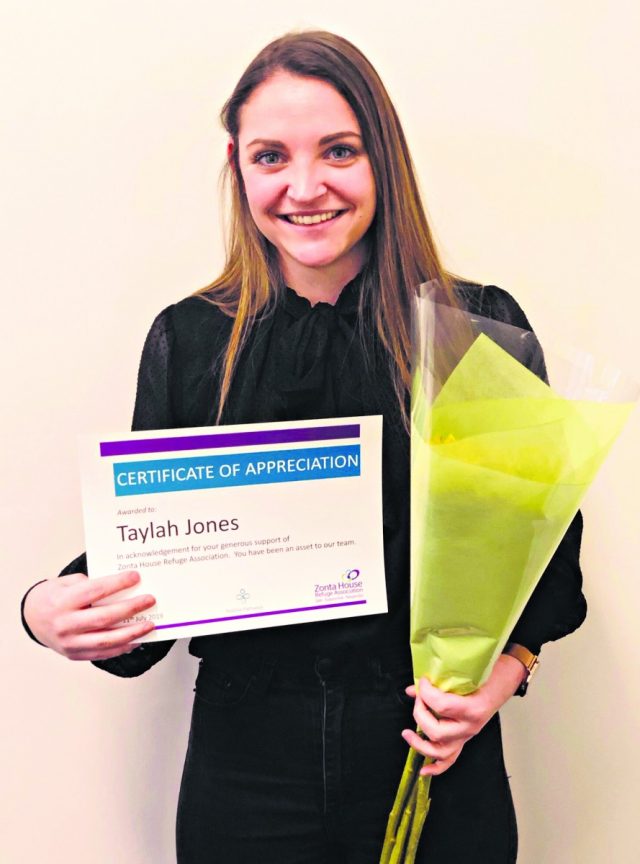 Women's refuge Zonta House will continue to benefi t from McCusker Centre for Citizenship student intern Taylah Jones' outstanding work for many months to come.
Zonta House Refuge Association has supported women who have experienced, or are at risk of experiencing family and domestic violence.
Zonta House Service delivery manager and intern supervisor Angie Perkins said Ms Jones 'just got it' from day one.
"She went above and beyond with her work, assisted many staff and worked outside of the original scope of her internship," she said.
"She was an absolute superstar."
During her internship Ms Jones was tasked with updating a bank of social media templates, reviewing education booklets, and researching for and redesigning the annual report.
Ms Perkins said Ms Jones's performance was outstanding considering the amount of work involved in the annual report.
The 23-year-old Lathlain resident also visited the refuges to help fi x up the rooms and make the beds and even encouraged her friends to donate their clothes and linen to the association.
"I didn't know a lot about Zonta House before I started my internship," she said.
"I assumed that they would have a couple of refuges and they helped bring women to safety but I had absolutely no idea about their other services and the extent to which they supported them when they left the house.
"I was really impressed by the positive pathways program, which helps teach women how to deal with trauma, communication, relationships and financial skills."
The 100-hour community service internship has inspired Ms Jones to consider studying a postgraduate in her second major Anthropology and Sociology.