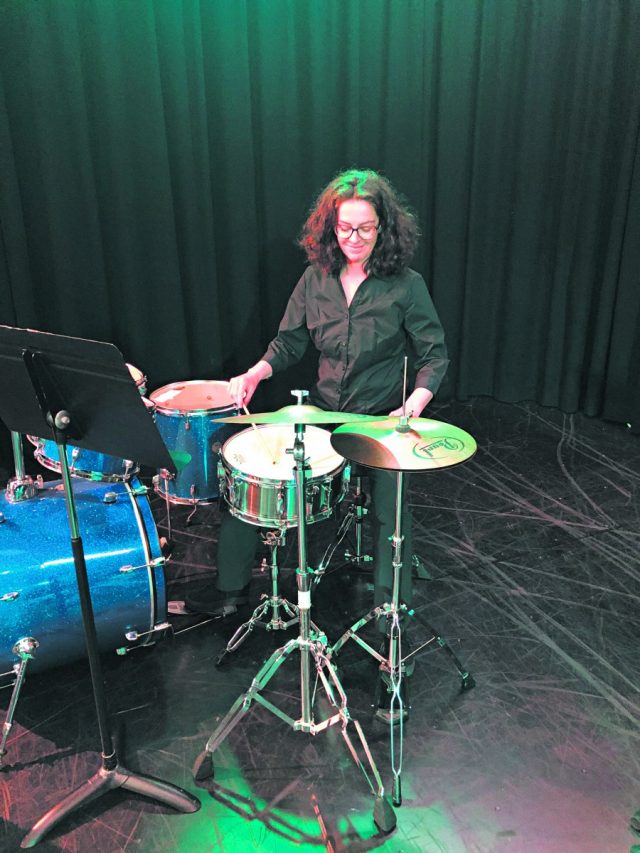 From training band to intermediate band, the official Leeming concert graduates' next challenge is to compete in the National Band Council of Australia competition in April 2020 in Perth.
The Leeming training band gave a final informal performance for family and friends on September 21 before graduating.
The theme of the performance was music of stage and screen, with pieces including music from Pirates of the Caribbean, an arrangement of Maria/Somewhere from West Side Story, a medley from the film Polar Express and a suite from Fantastic Beasts and Where to Find Them.
The program finished with Happy from Despicable Me 2.
The Leeming Training Band was formed by the Leeming Area Community Bands Inc (LACB) in October 2017.
Secretary of the LACB Susan Nulsen said the first training band was formed to give novice musicians an opportunity to join a community band and get started.
"It is difficult for someone just learning to play, or returning after an extended break, to join straight in to a well-established community band," she said.
"After two years of weekly rehearsals, a number of performances and winning D Grade in the WA Band Association competition this year, members of the first training band are ready to move up to an intermediate-level band.
"LACB will be forming a new training band to take their place, offering the same unique opportunity to others."
Percussionist in the first training band, Christine Cunningham, said she started playing untuned percussion the day she started in the band.
"Every time I watched an orchestra I was fascinated by the percussion section and the huge range of things they bang and tap and roll," she said.
On graduation day, Ms Cunningham changed places with the musical director Steve Harmer, to conduct the music from Pirates of the Caribbean, while Mr Harmer tried his hand at percussion.
Leeming training band member Tim Slater has been in music since the 1970s, playing the tuba.
"I have only been playing tuba since starting with the training band and I am thoroughly enjoying being part of the band."
"It was a challenge to read the bass clef and play with an extra valve."
Both senior Leeming and intermediate concert bands will be participating in the National competition next year.