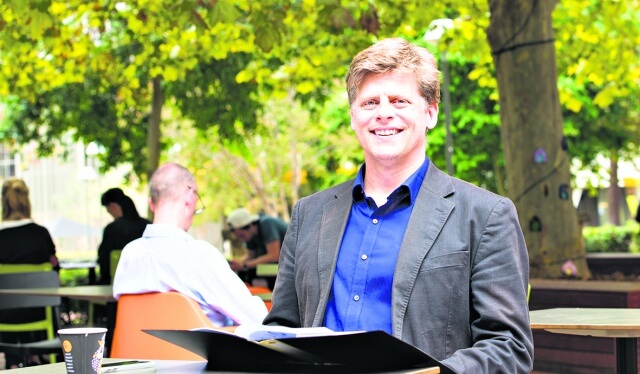 Greens candidate for Riverton Thor Kerr said Member for Riverton Mike Nahan's re-election campaign isn't focusing on the real issues.
At a candidates forum last week Dr Nahan criticised his rivals for failing to make any concrete promises during the election race to direct money into the area.
At the meeting he pledged $3.5 million on top of a $10.7 million stadium expansion to the Willetton Basketball Club.
He also pledged $4 million into Rossmoyne Senior High School and $200,000 to fix Webb Street intersection in Rossmoyne.
But Mr Kerr said Dr Nahan was avoiding important issues.
"The question is to Mike Nahan, what is your government doing for homelessness, it's just getting worse and worse," he said.
He said the government should divert more attention towards building more state housing and some people had to wait up to four years to access permanent housing.
The Greens announced on March 1 they would push the next parliament to build 10,000 new affordable homes to house homeless persons.
Shelter WA's Stephen Hall said in 2015 more than 24,000 people accessed homelessness services in WA.
"There are emergency lines you can call for assistance and we're constantly getting calls from people saying they have rung the emergency lines and they can't offer any assistance," he said.
Dr Nahan said Mr Kerr's comments were unfounded and that the government had made large commitments to solving homelessness.
"In 2015-16 the state and Australian governments allocated about $81 million to community organisations to deliver accommodation and support services for homeless people," he said.
"Last year we released a Homelessness Strategy Paper, which was the first step in developing a new state plan to deliver an integrated and flexible service system to better meet the needs of homeless people."
Homelessness Australia's website said 9592 Western Australians were officially homeless in 2016 about the same as in 2009.