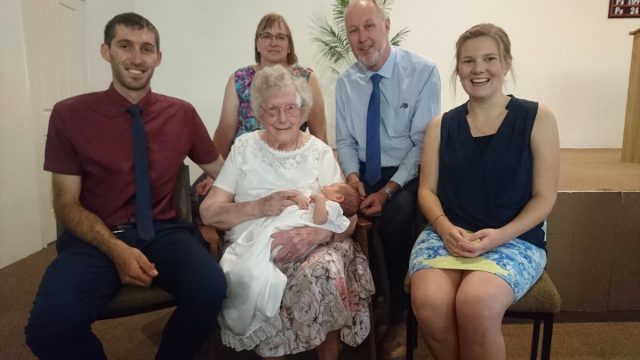 It's not everyday that someone can say they have a total of 129 great grandchildren and 55 grandchildren.
 Dingena Bruning was born in 1921 in the Netherlands and was raised alongside her three sisters and two brothers.
After meeting her husband Kornelius pre-WWII, Dingena gave birth to seven children before the family moved to Perth in 1960.
The couple had a further two children here in Perth and have always resided within the Armadale area.
Since then the family has grown exponentially.
Today, Dingena's family is spread out across several parts of Australia with some family members living in Canada and New Zealand.
She has 55 grandchildren and her 129th great grandchild was born just last week in Perth.
Mrs Bruning admits that she can't always remember all of their names but if she sees them in person and looks over her list, she is able to identify each and every one.
"The family comes to see me quite a lot," she said.
"We have a regular roster system where on Sundays each branch of the family is obliged to come and visit me in the nursing home with a grand child and one or two great grandchildren."
Mrs Bruning has been to most of the family baptisms and quite a few of the family weddings and at 97-years-old, she still heads along to as many church services as possible.