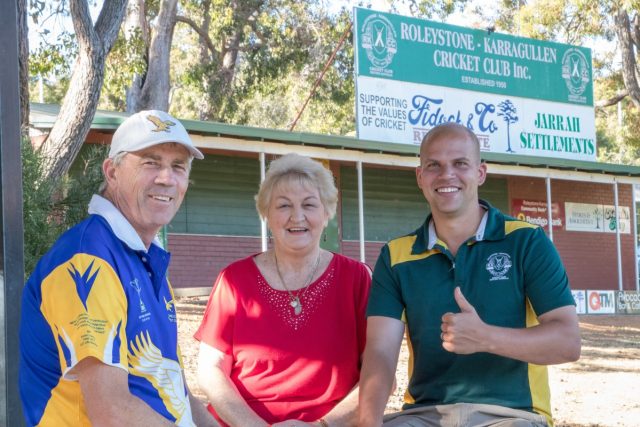 Mark your calendars, as January 20, 2019 is a very important date for many people in the Gosnells and Roleystone Karragullen cricket circles.
It is the day two clubs come together to celebrate the life of Kevin Loaring, a man that was a stalwart of both the Gosnells Cricket Club and Roleystone Karragullen Cricket Club junior and senior sides over many decades.
Kevin died suddenly of a heart attack in September 2017 and after his death a decision was made to hold an inaugural Kevin Loaring Cup Day that would alternate between both club grounds moving forward.
Kevin's wife Sandy said the family were lost for words but thanked both the clubs for their support, not only after his death but also in putting together the special day.
"To know that Kevin was held in such high esteem is just wonderful," she said.
"If he is looking down he won't believe that all of this happens each year just for him… he just loved cricket."
Gosnells Club president Ross Leipold said Kevin touched so many people's lives in the 32 years he spent at the club.
"The day is an opportunity for all those players and officials to come together and pay tribute to the massive impact he had on them and the many people that admired him," he said.
"Kevin has been sorely missed around the club, his knowledge of the game was unequalled and he was loved by so many.
"It was an absolute privilege to have known Kevin and to have him as a great mate."
Roleystone Karragullen club president John Lewis said next year's event would include entertainment, food trucks and three matches between the two sides, including the cup match at 2pm.
"We are very much looking forward to hosting next year's event and we hope the community turns out in force to see some high quality cricket including Australian and Perth Scorchers legend Brad Hogg who will be pulling on the Roleystone Karragullen uniform for the day," he said.
The event will be held at Cross Park on January 20 from 9.30am.