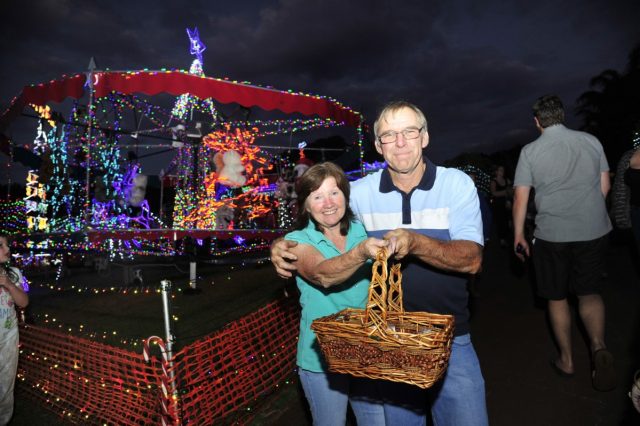 Each night thousands of people stop by at Bev and David Bailey's house in Byford to witness their magical Christmas display sprawled out on their front lawn. 
For the past six years the couple have been building their interactive lights display and this year it is bigger and better than ever. 
Sporting an illuminated Christmas tree, a ferris wheel, an octopus with six tentacles, a merry-go-round, dodgem cars and a Christmas sleigh with eight reindeer, the display is well attended each year by thousands of locals, as well as hundreds of residents from across Perth. 
Mr Bailey said this year's addition was a huge highlight for all who have attended. 
"We have created an angel which is about eight metres high and features 12,500 lights," he said. "We love creating the wow factor and each year the display takes about four weeks to set up with the help of my wife and a friend." 
Mr Bailey said this year they had support from many local businesses who had donated lollies, which are given out each night up until Christmas Eve. 
"On our busiest days we have about 3000 people come each night, which equates to about 25 kilograms of lollies for the kids," he said.
"Last year we managed to raise $6992 for the Make A Wish Foundation, so we are hoping to reach the $7000 mark this year, but we understand things are tough for some families out there at the moment." 
The lights display on Old Brickworks Road will include visits from Santa on December 22 and 24. 
Photographs – Richard Polden.