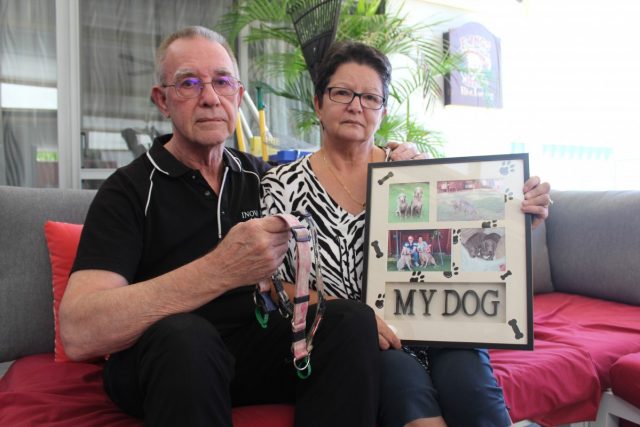 A Kelmscott couple is pleading with the community to remain vigilant during the warmer months after both of their beloved dogs succumbed to a snakebite earlier this month. 
Nine-year-old brother and sister Weimaraner dogs Zak and Maya were both bitten by a one-metre long dugite in their owner's 700-square metre backyard on Sunday, January 5. 
Their owner Les Parr rushed them both to the closest emergency veterinarian service where they were treated but couldn't be saved. 
Mr Parr said it took less than two hours for the venom to take over and kill their much-loved companions Zak and Maya. 
"I was sitting outside at the time and Zak was making a real fuss scratching at the ground near the clothes dryer," he said. 
"Then next thing I knew he went towards the back of the dryer and came out with this snake and he started shaking it around. 
"In the process of shaking it around, the snake bit the lip of Maya and she backed away and Zak carried on shaking the snake and during all this he must have been bitten but we didn't know at the time."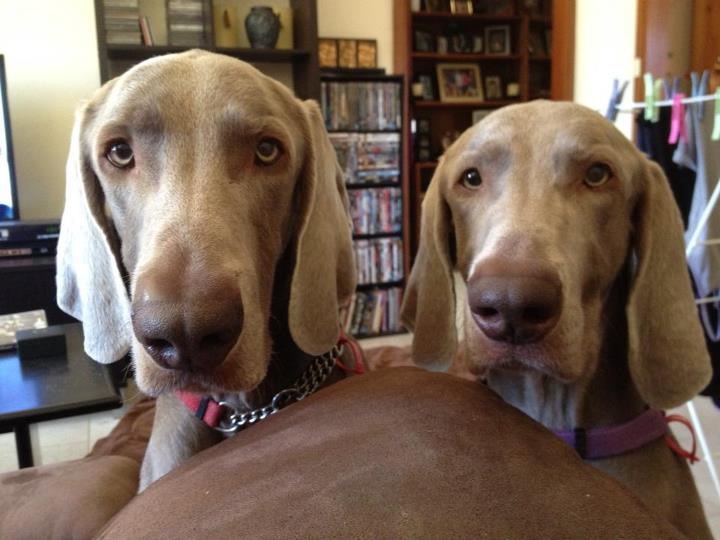 Zak eventually dropped the snake and Mr Parr managed to cover it with a blanket and bricks before bringing both the dogs inside the house. 
They made the trip to Western Australian Veterinary Emergency and Specialty (WAVES) in Success where both dogs arrived very worse for wear.
"By the time we got there Zak had gone into cardiac arrest and Maya wasn't too good either but at least she was sort of moving," he said. 
"They rushed them inside and they gave them lots of injections of the anti-venom but it got to the point where they said it is going to take a lot more injections to stabilise them and each injection costs $1000. 
"It was going to end up costing us $30,000 for what was probably not going to be a good prognosis anyway and we just didn't have that sort of money so we had to make that decision to put them to sleep."
A qualified snake handler, who told the couple that they should expect the worst, as it was a very healthy sized snake, later retrieved the dugite from the backyard.
Since the incident the Parr's have received many well wishes from the wider community and they wish to spread the word to others to remain on high alert this snake season. 
"We are just in a residential area and it just goes to show that they do move around," he said. 
If you need assistance in relocating a reptile, call Camillo Reptile Removal's Deb on 0421 328 096 or Jon on 0457 329 427.
Other volunteers such as Justin from Gosnells Reptile Removal can be contacted on 0488 764 881 and Tania from Thornlie Reptile Removal on 0422 995 774.