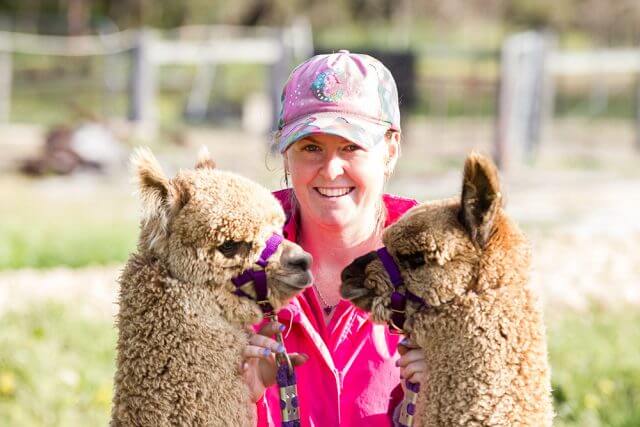 Banksia park alpaca stud in Serpentine won big at this year's royal show, taking out a number of categories to become supreme champion.
Banksia park manager Sophie Jackson said it was a great achievement to receive recognition for the breeding program.
"Me and my mum are here full time and getting recognition at the show proves we are doing the right thing and we're on the right track," she said.
"It takes us a lot of experience to get an alpaca to that quality but raising the alpaca is fairly easy.
"The main thing is managing our breeding program, sourcing new genetics to improve our herd and matching ours up with what we're aiming for."
Ms Jackson, whose family has been breeding alpacas since 1992, said Banksia park's use of embryonic transfer also set them apart from their competitors.
"With alpacas it's a non surgical procedure where we take embryos out of the good quality females and put them into more inferior females," she said.
"Alpacas' gestation is 12 months and they only have single babies so females are being held up for that period of time but with embryonic transfer we can get 50 babies a year from the one female without putting her through the risks of birthing and lactation stress."
Ms Jackson said the alpaca industry was increasingly becoming an important alternative to the sheep industry because alpacas produced hypoallergenic fibres that were softer than sheep wool.
"Anything you can do with sheep you can do with alpacas but because their hypoallergenic a lot of people who can't wear merino fleece on their skin can wear alpaca," she said.
"We do need more younger people in the industry though because for a lot of people it's a retirement option."