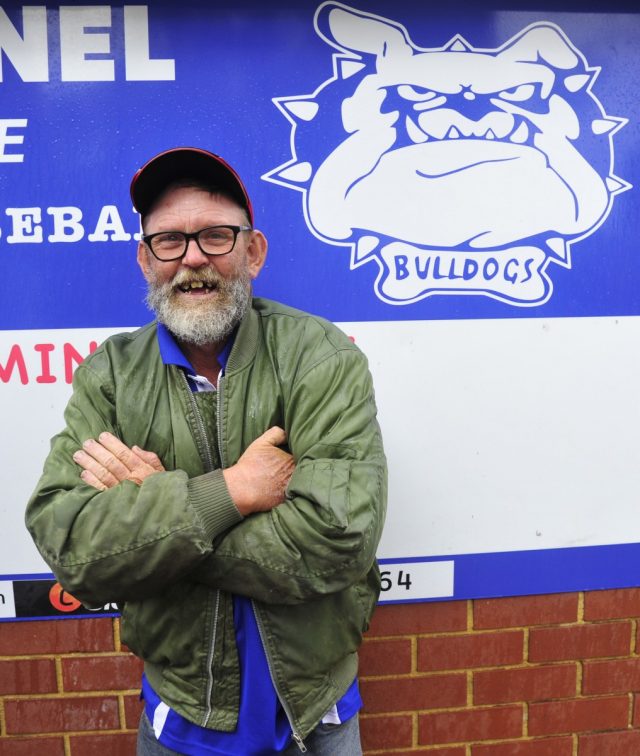 National Volunteer Week was celebrated across the nation from May 16 to May 21, acknowledging the enormous role of volunteers in community organisations.
Kelmscott Bulldogs Football Club volunteer and Integrated player Allan Bishop, reflected on his 40 years of serving the team.
"I've been helping out at the club since I was 11, about 40 years, running water, boundary umpiring, co-umpiring, as a scoreboard attendant and several other jobs," Allan said.
"I was playing for the junior club and I started watching the seniors play. They needed a boundary umpire one day and I said, 'yeah, I'll do that.'
"If they needed a water boy, I'd do it, boundary umpire, whatever, I just put my hand up.
Asked whether the lifelong volunteer had aspirations to take over the President's role, Allan's position was clear.
"No, I don't think so, too much headache."
Coach Robert Turner, who was awarded Community Citizen of the Year by the City of Armadale earlier this year, said Allan is one of the club's unsung heroes.
"It's volunteers like Allan who take small roles, but take them over many decades, and the overall contribution is a lifetime of service," said Robert.
"He has been an integral part of playing and non-playing participation at the football club for his entire life, he played in the Sunday football league amateur competition and has now re-established his playing passion participating in the Kelmscott Integrated All Abilities football team.
"He has been recognised for his decades of service with life membership of the Kelmscott Bulldogs Football Club."
"Whilst age may hold Allan's ability back, his desire and passion has not ceased."
And while Allan says his role at the club is all about having fun, the determined volunteer says the clubs sticks together through ups and downs.
"We all definitely get along. When we have successes that's a good thing, when we have our low moments, that's a bummer, but lately we've had more successes than low moments."