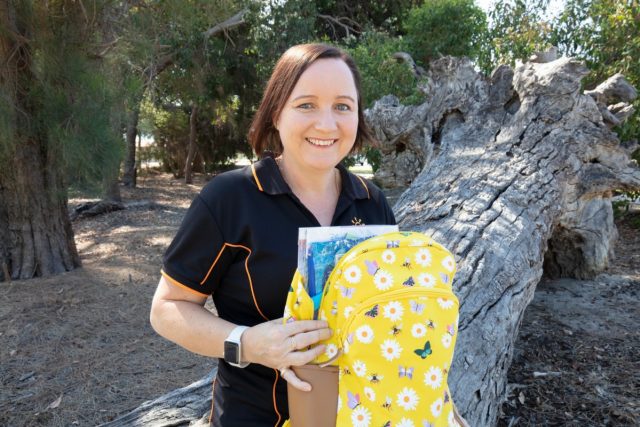 For about five years Kylie Lynn has been the sunshine to many children and young adults entering out-of-home care who are escaping domestic violence.
Ms Lynn is a volunteer with the Gosnells-based charity Operation Sunshine, which prepares sunshine packs in the hope of giving children and youth a sense of self-worth showing recipients that they are valued and cared about.
Ms Lynn has dedicated a significant amount of time to shopping, packing and organising the packs as well as managing the storage unit and assisting with all of the charity's fundraising events.
She first joined the team in March 2015 after finding out how many children were benefiting from this.
"This made it a no brainier and I couldn't wait to jump on board," she said.
"Knowing I've in some small way made the kids lives a little brighter gives me a sense of self satisfaction within myself and I will be doing it for many many years to come."
Last year Ms Lynn and the team made 816 sunshine packs and also launched the courage kits for women escaping domestic violence.
The sunshine packs come with brand new items including clothing, pyjamas, underwear, toiletry items, a colouring book and pencils, a book to read, a soft toy to cuddle or a cushion for the older children and nappies, bottles and dummies for babies.
"We want them to have everything they need to feel self-sufficient when they enter care and for their carers to have everything they need when accepting a child in an emergency situation," she said.
"The demand is constantly increasing as agencies learn about what we do and with such high numbers of women and children in need there was a lot of work to be done to make sure we could get packs out when they were needed."
This year Kylie Lynn was nominated for the City of Gosnells Australia Day WA Community Citizen of the Year Award.
Anyone interested in donating for the sunshine packs or courage kits can go to operationsunshinewa.org.au or drop off brand new items at Add Storage Maddington, 1964 Albany Highway.