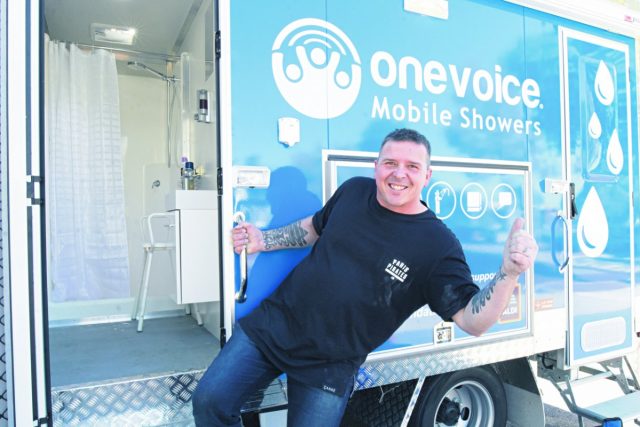 A hot shower and a spot to sit and chat were being offered to the people of the Gosnells community who were doing it tough.
Centrepoint Church and One Voice shower trucks have partnered together to bring a mobile shower facility to the Real Life Church car park opposite the Gosnells train station every Friday from 9am and 12pm.
Pastor Aaron Pryce met with One Voice founder Josh Wilkins earlier this year and said together he knew they could make a difference.
"We have received great feedback from those who use the showers and other community members," he said.
"We want to make the service available in areas where there is need and there is need in the City of Gosnells. We believe that restoring dignity is the first step to restoring people's lives."
Mr Pryce said the Real Life Church also helped out on Friday mornings by providing morning tea and food hampers to those in need.
The mobile shower facility attends Fremantle's South Beach on Thursday mornings and the pair said they hoped to venture to other locations in the future.