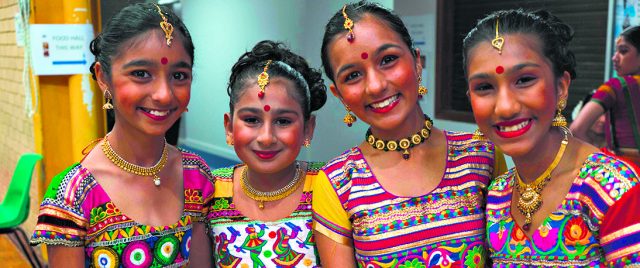 Women will have the chance to network, make friends, be inspired and learn new skills at an upcoming Bentley empowerment seminar.
On March 18, the Women Chapter of Indian Society of Western Australia will invite women and their families to a career, skills and networking expo at Bentley Technology Park, and event organiser Bindiya Manchanda said she hoped to use the date as a springboard for more women's empowerment expos in Canning.
The group held a similar event in Perth in 2017, which brought more than 800 people to experience talks by motivational speakers, get involved in cultural programs and browse products from 30 stalls.
Ms Manchanda said the Bentley event will be open to women of all backgrounds and would feature eight inspiring female speakers, including WA deputy premier Liza Harvey, and would offer the opportunity for visitors meet and befriend women like themselves.
"Maybe they'll meet a friend, maybe they'll create an network, maybe they'll meet people who are similarly minded and want to start a book club," she said.
"We're not asking people for money, and it's family friendly so husbands, kids, grandparents are welcome."
Ms Manchanda said the event would focus on empowering women, increasing social and cultural activities, sharing knowledge and creating a community of women.
"We aim to create events for women – sharing talents, skills, activities, performances, wellbeing, fun, Bollywood, recreation and food with each other and across generations," she said.
Skill booths will offer information on topics including health and dental, finances, law, and starting businesses.
Door prizes for guests will be awarded throughout the day, as well as stalls offering henna, face painting, art and fashion.
The event will run from 10.30am until 4.30pm and will be free with a gold coin donation.