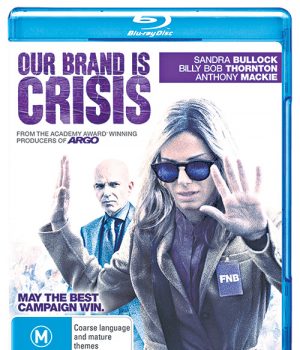 Our Brand Is Crisis tells the story of a Bolivian presidential candidate failing badly in the polls who enlists the firepower of an elite American management team.
The team is led by 'Calamity' Jane Bodine, the damaged but brilliant strategist, who is coaxed back into the spotlight by a chance to beat her professional nemesis.
Dramatic, rapid-fire and laced with satire, Our Brand Is Crisis reveals the cynical machinations and private battles of world-class political consultants for whom nothing is sacred and winning is all that matters.
To celebrate the April 20 DVD and blu-ray release, Examiner Newspapers and Roadshow have teamed up to give away five copies.
To be in the running tag an email Our Brand Is Crisis and send to competition@examinernewspapers.com.au. Make sure you include all your contact details.
Winners
Deutschland 83 winners are Florence Mellott (Ferndale), Mark Basile (Armadale), Michael Perry (Armadale), Dave Moore (Armadale) and Lisa Teio (Huntingdale).