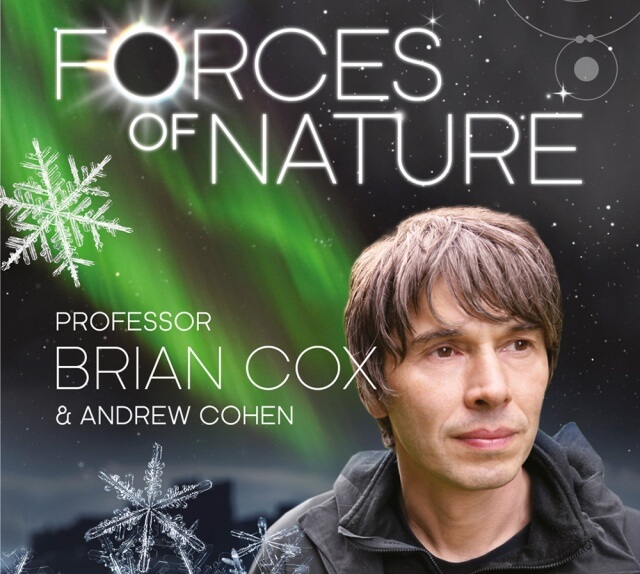 How to enter
Just in time for Science Week, Examiner Newspapers and HarperCollins Publishers have teamed up to give away three copies of this stunning book.
To be in the running to win a copy tag an email Forces of Nature and send your contact details to competition@examinernewspapers.com.au. Prizes must be collected from our Kelmscott office.
Forces of Nature
From the immensity of Earth's globe to the world's myriad snowflakes, the forces of nature shape everything we see.
Pushed to extremes, the results are astonishing.
But if you struggle to understand how it all works then Professor Brian Cox is the man to explain it all.
He might be a particle physicist, a Royal Society research fellow, a professor at the University of Manchester as well as a researcher on the Large Hadron Collider in Switzerland but he has an uncanny knack for explaining the most complicated things in the most simplest of terms.
Prof Cox, along with Head of the BBC Science Unit and the executive producer of the BBC series Forces of Nature Andrew Cohen, have just released a book called Forces of Nature.
They reveal why Earth is the most colourful world we know, exploring the white light of the sun as it travels through the darkness of space until it hits Earth's atmosphere where it begins a new journey, splitting into a rainbow of colours.
From the great plains of the Serengeti, the volcanoes of Indonesia and the precipitous cliffs in Nepal, to the humpback whales of the Caribbean and the northern lights of the Arctic, Prof Cox gives inspiring answers to our most searching questions.
Forces of Nature is in stores now with a RRP of $39.99.