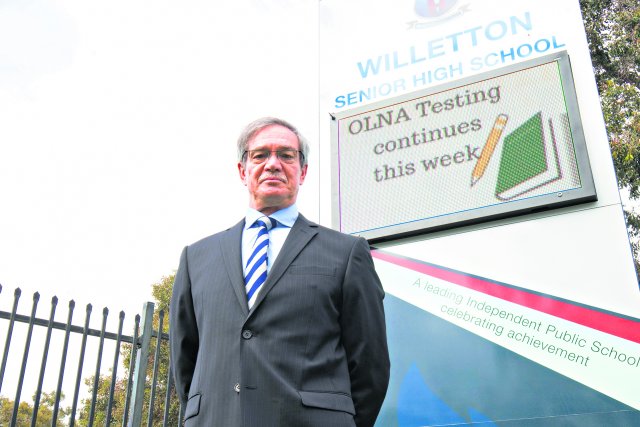 The Member for Riverton has reacted angrily to the State Government's new budget, which has scrapped funding for planned upgrades to Willetton Senior High School.
The State Government's 2017-18 budget included $465 million for building new primary schools and a secondary college, performing arts centres and redevelopments of older schools across the state.
However, Willetton Senior High School's expansion was not included in the government's plans and Mike Nahan said it was a betrayal of Willetton residents.
"It is simply gut wrenching and I feel for the school community," he said.
"The rebuild was planned in a particular way in order to reduce the impact on staff and students, with stage three replacing many classrooms – something which is desperately needed.
"It took years of effort as the local member, along with the school's community, to lobby decision makers and secure the funding needed to rebuild Willetton SHS."
The previous government had reserved nearly $12 million to complete the final stage of the 2200-student school's rebuild, which would see 24 classrooms, three learning areas, student toilets, store rooms and staff car parking built.
More than $50 million has been spent on the two stage rebuilds and a spokesperson from the Premier's office said it was time to give other projects attention.
"In the state budget situation we were faced with, we had to reprioritise projects of importance," they said.
"Stage One of Willetton Senior High School was a $39.2 million rebuild, which included an educational support classroom and lecture theatre, a new arts and media and music building, a new performing arts area, a new science building including an observatory, a new IT and business studies building and an extension of the gymnasium.
"Stage Two was a $14.3 million rebuild and included a new two storey and single storey build of English and VET classrooms, an enclosed eating area, student and staff toilets and a new car park area, medical centre and landscaping of the school.
"To date $53.5 million has been invested into the school to modernise its facilities and we had to make decisions about what infrastructure projects were really necessary."