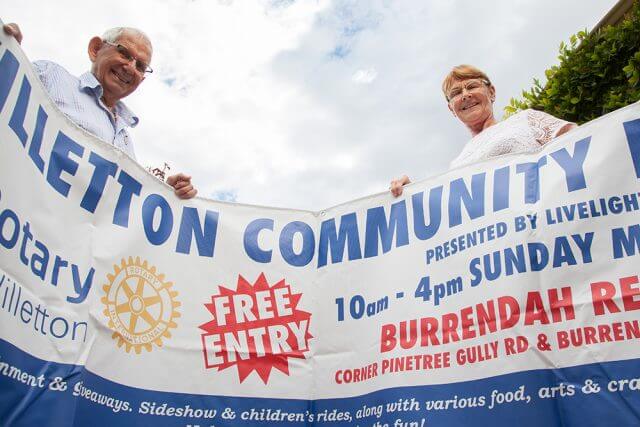 Setting up one of the biggest community fairs south of the river is a gargantuan task but for the Rotary Club of Willetton it's all worth it when they see their community come together.
The club's annual fair has been running on and off for more than 30 years but over the past eight years it has gone from strength to strength making it larger than even some agricultural shows.
This year's fair will feature 126 market stalls, 15 international food stalls, car clubs, all day entertainment and the tallest mobile climbing tower in the southern hemisphere.
It seems like a lot of work for just a committee of volunteers but Liz Doerksen said it was about bringing the community closer.
"We believe the community benefits everybody being a member of something," she said.
"I suppose it's a way of showing people it's a caring community and we look out for each other and it doesn't matter where you've come from.
"If you contribute, you're a part of society that we live in."
Ms Doerksen said all proceeds from the fair would go back into the community with a majority going to victims of the Waroona bushfires.
"The money raised goes back into community projects," she said.
"Because of these fires we're thinking the majority of the fundraising probably will go down to support the people affected by them."
She said this year's fair would be the biggest ever and all community members would be represented there.
The fair will be free entry and will run from 10am to 4pm on April 3 at Burrendah Reserve, Willetton.