Eurovision superstars Voyager made a pilgrimage to Kelmscott High on Tuesday.
The Perth progressive pop-metal outfit were dressed to impress at the school's lunchtime concert, but it was the talent of the school's specialist music students which blew minds.
Students confidently performed numbers in front of the Eurovision grand finalists and hundreds of their peers.
"I couldn't have done what you guys just did – playing in front of your classmates. That takes guts," singer and keytarist Danny Estrin said.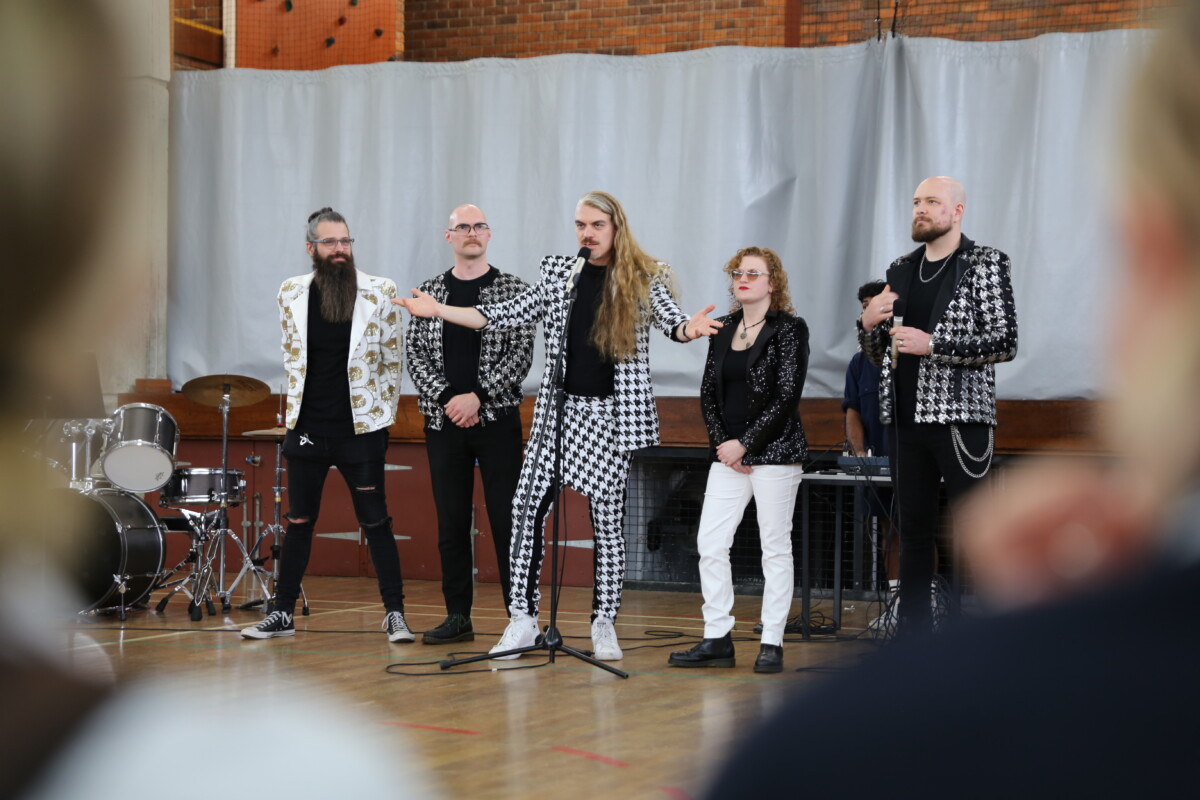 One student gave a crooning rendition of Frank Sinatra's My Way – a fitting tribute to the band which has chiselled out a niche for itself in a city where its brand of music was anything but popular.
"When I was in school, I was the only person I knew who liked progressive metal. I was thrilled when I found another person in uni who was wearing a shirt of one of my favourite bands. We started Voyager together, that was over 20 years ago," Danny said.
To the uninitiated it might seem as though the band has had instant success and a meteoric rise to fame. But Voyager has released eight full-length albums and toured all over the world.
They've also entered a song for consideration in the Eurovision contest every year since Australia was welcomed in 2015.
They were shortlisted in 2020, and just missed out on being Australia's ticket last year, before solidifying their place on the world stage with 'Promise' in May this year.
It's been a slow journey to shredding in front of 162 million people and scooping ninth place at the world's largest musical event.
"That's the main message we wanted to get across to you all today. Success and fame doesn't often happen overnight. It's more about persistence. Practise makes progress," bass player Alex Canion said.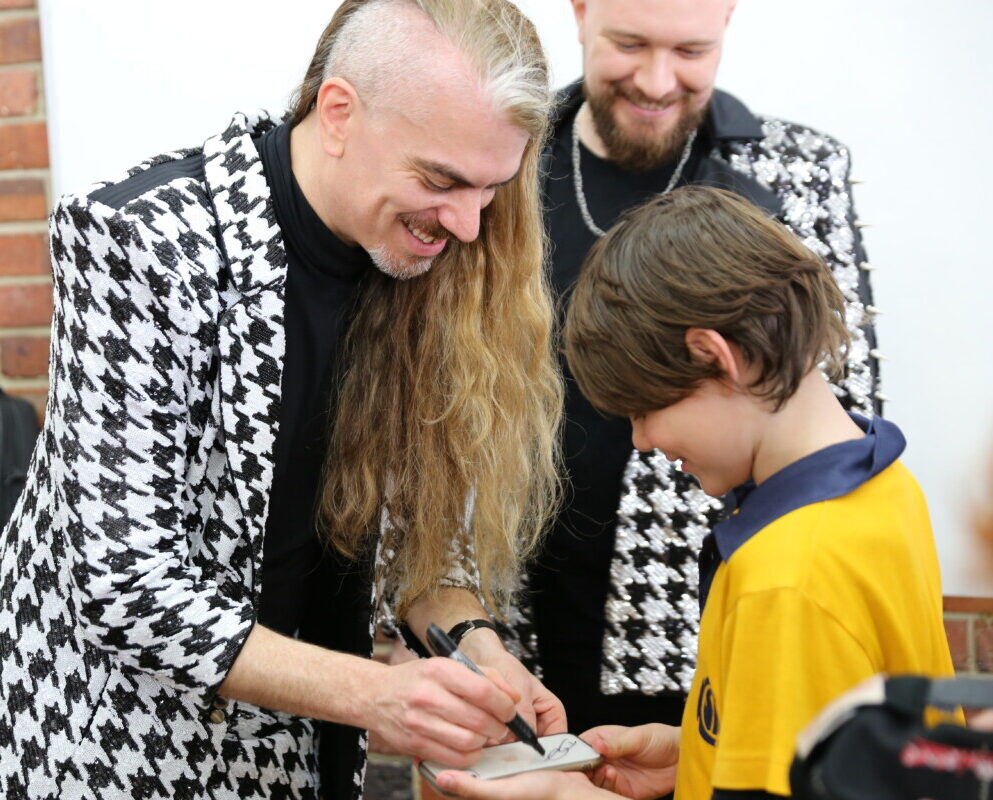 The group signed volleyballs, phone cases, and umbrellas before being bombarded by a barrage of insightful questions by the students in the school's specialist music program.
The band spoke about their experiences with imposter syndrome, life on the road, the importance of a classical music grounding, where they glean inspiration for their music, and the challenges of straddling two careers.
Despite music being their 'main gig', each member of Voyager still keeps a day job; front man Danny is an immigration lawyer by day, while drummer Ash Doodkorte is a graphic designer.
"I still feel like my job is my side hustle, and music is my thing – it's just that my side hustle finances my musical career," Ash said.
"But I design posters, album art and merchandise through my graphic design work – which has also led to music videos – so it's possible to work full-time in the music scene, even if you're not a full-time musician."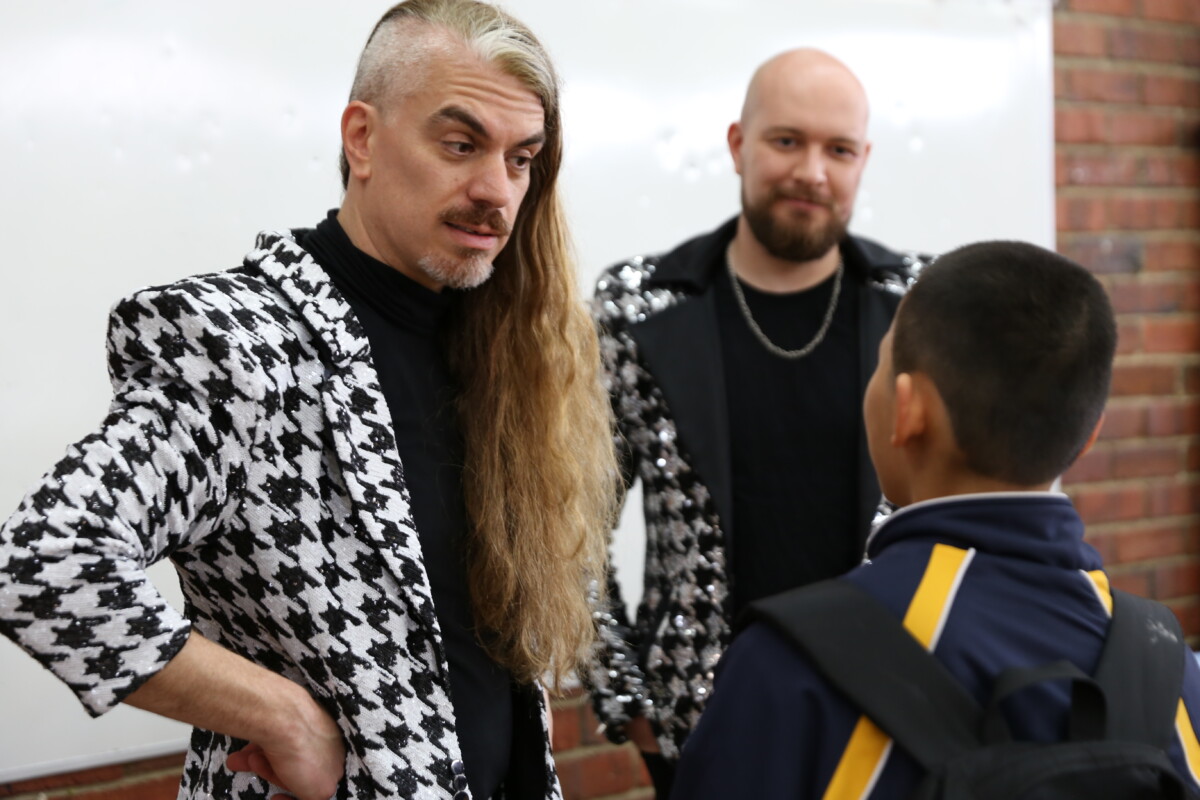 Guitarist and glass-ceiling smasher Simone Dow said life's been pretty wild since their Eurovision debut – "it's hard to keep track of everything at the moment".
But they're all in agreement that making appearances at local schools is a worthwhile venture.
"I love days like these – we don't often get to play underage gigs, so the chance to come here and connect with young people like this is awesome," Alex said.
"If our words can make an impression on just one Perth kid, then this has all been worth it."