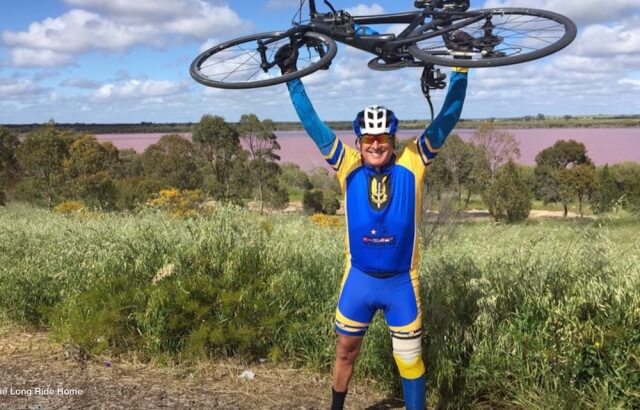 The Serpentine Jarrahdale RSL has praised former Vietnam War veteran Laurie 'Truck' Sams for taking part in The Ride of Friendship last year.
Mr Sams, a former Special Air Service Regiment parachute specialist and amputee, rode his pushbike from Vietnam to Sydney.
Former SJ RSL vice president Kevin Otway said the event was backed by the Vietnamese government who wanted to promote their country as a place of heritage and history and not dwell on the Vietnam War.
Mr Otway is also the CEO of Warrior Racing who organised the Australian leg of Mr Sams' journey.
"The ride Laurie did was an epic journey," he said.
"He started in March and finished in November and he did nearly 10,500 kilometres of pedalling through all sorts of weather conditions."
Mr Otway said the ride not only commemorated 50 years since the Vietnam War ended but also raised awareness and funds for PTSD, anxiety and depression conditions, which many soldiers suffer.
"Truck suffers from PTSD and this inspired him to do the ride," he said.
"The journey took 106 days."
Mr Otway said Mr Sams started in Vietnam and travelled across to Cambodia on his bike before cycling into Thailand down through Phuket and into Malaysia and then Singapore.
"Once in Singapore he flew to Perth before cycling to Esperance via Wagin and then up to Norseman and across the Nullarbor into Adelaide before going onto Melbourne," he said.
"After leaving Melbourne he cycled to Canberra for Remembrance Day where he presented the Australian flag to the Prime Minister and had afternoon tea with the Governor General Sir Peter Cosgrove."