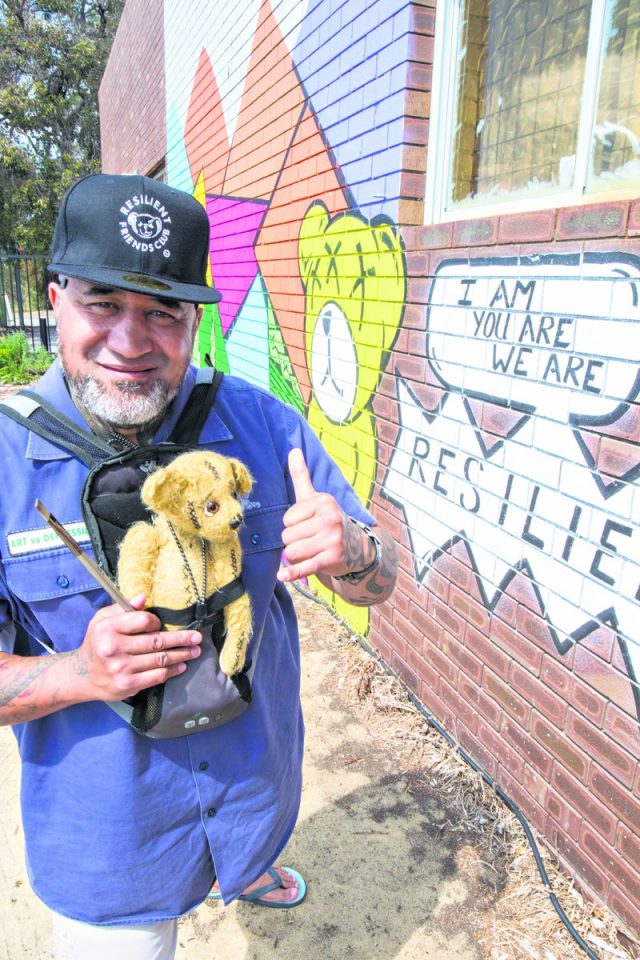 If an almost 10 per cent rise in the suicide rate is not a dire example of our need to focus on mental health, than there isn't much that is.
In the lead-up to Mental Health Week this year, the chief executive of Lifeline, Robert Gilkes, maligned the growing national suicide figures and said that no one was really sure why they were rising, despite more funding going toward prevention.
Fortunately, there are some local people like 2018 Citizen of the Year Gavin 'Gracey' Grace working hard to reverse the trend.
Mr Grace, the face behind local non-profit Art Vs Depression, has now spent a number of years working with the area's depressed, isolated, downtrodden and left behind, all stemming from his own experience with depression.
Mr Grace went through "18 months of hell" in his own depressive experience before reaching a conclusion which has framed himself since – the only one who was going to get him out of the black hole he was in was himself.
It's an issue he sees pervading culture more and more, particularly youth culture, and he is not taken aback by the increasing numbers.
"Unfortunately I'm not surprised, because it's something we're dealing with daily," he said. "We're dealing with suicide and depression in kids as young as six and we're dealing with things other people would never see, so it's not that shocking, sadly."
"We've just finished 15 weeks of intensive work with 12 students at one of our local high schools.
"It's quite scary, to be completely honest.
"They have no idea how to cope and they have no support, in terms of resources or people there to help them who are trained.
"Our ability to deal with all of these problems is diminished."
Marking this year's Mental Health Week, Mr Grace is once again adamant about getting the word out there about the need for support.
"All these young men and women, they're lost, they need guidance," he said.
"So many kids are obsessed with celebrity culture or whatever, because they don't have purpose in their lives.
"The system is old and can't cater for them anymore. It's up to us."
If you, or anyone you know, is suffering from mental health issues, contact Lifeline on 13 11 14 or kid's helpline on 1800 55 1800.