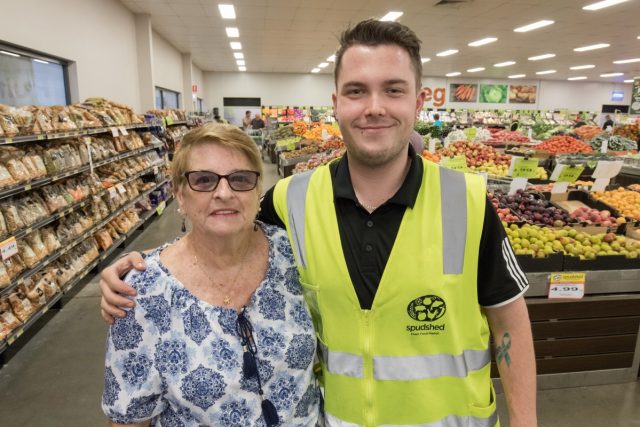 First aid staff and a trainee nurse were in the right place at the right time when an elderly woman tripped and fell in a grocery store just before Christmas. 
Thornlie resident Helen Rowe was hoping to get her Christmas food shopping done at Spud Shed in Kelmscott on December 18 but that unfortunately didn't happen. 
Upon entering the store she tripped and fell splitting open the bridge of her nose. 
The 71-year-old woman said she remembered walking in the car park and the next minute she was on the ground. 
"I am not sure what happened but I know my glasses pushed into my nose and my cheekbones which caused me to have two big black eyes and black cheeks just before Christmas," she said. 
Mrs Rowe said staff were amazing and thanked them for supporting her husband who has Parkinson's disease. 
Store manager Matt McLaughlin said the cut was quite big so there was blood everywhere. 
"Her husband was nervous and scared but we comforted him because we knew he was pretty stressed," he said. 
Mr McLaughlin said the ambulance came about an hour later and transported Mrs Rowe to Armadale Hospital where she got eight stitches in her nose.