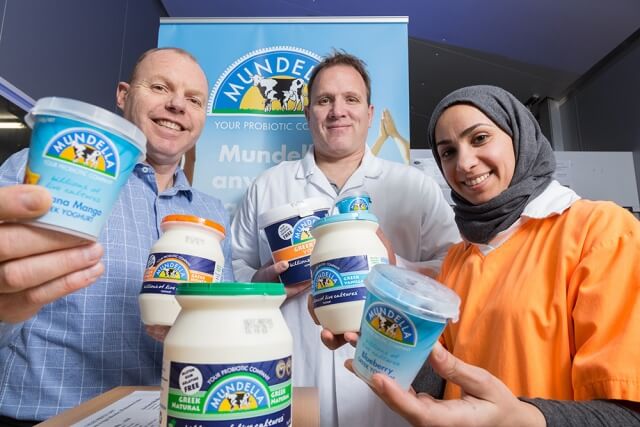 Mundijong dairy company Mundella Foods has scooped up several awards at this year's Perth Royal Dairy Show.
The company, which has been a long-time favourite in the annual competition, received the Champion Award for its Greek vanilla yoghurt as well as Gold Awards for its Greek blueberry yoghurt and Mundella Marinated Feta.
Mundella general manager Peter James said winning the awards was a good feeling.
"It's fantastic and it's a really good acknowledgement of the great work the people here do," he said.
"(We do well) because we use West Australian milk, we only use the finest ingredients, we're preservative free and we're focused on quality.
"We don't try to change our recipe to make it cheaper – we focus on making sure we're making the best yoghurt.
"I think the success of the feta is the same as the yoghurt – we only use West Australian milk and we make feta in a traditional manner and that comes through in the taste and quality."
He said while the Greek vanilla yoghurt had received the Champion Award, the Greek natural, which has won past awards, was still the biggest seller.
Oakford based Borello Cheese also did well this year, picking up gold awards for its ricotta cheese and baked ricotta.