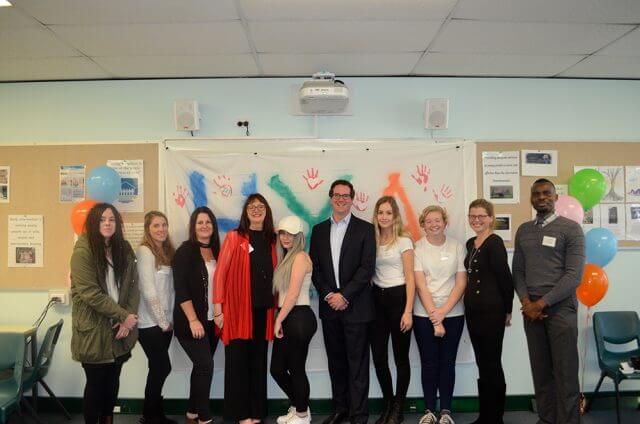 Labor candidate for Burt Matt Keogh visited the Armadale Polytechnic West campus on Tuesday to congratulate students on completing their Community Development Certificate III internship project and course.
The students have undertaken an innovative internship project in partnership with the Parkerville Children and Youth Care.
This offsite internship program allowed students to complete their practical course requirements without placing any additional burden on already stretched community services like Parkerville.
The student project involved seeking donations of toiletries and essentials to make up packs for teenage boys and girls that have found themselves homeless.
This included the provision of essential items such as, soap, shampoo, conditioner, toothbrush, toothpaste, deodorant, sanitary pads, shavers and shaving cream.
It also delivers much needed assistance to Parkerville's Moving Out, Moving On program aimed at developing strategies to gain the best outcomes for young people aged 15 to 21 years who are homeless and residing in post crisis accommodation.
Mr Keogh said it was fantastic to see an enthusiastic group of young people come together to help homeless people in the area.
"They have done some great work and will go on to build a better community for us all," he said.